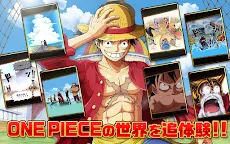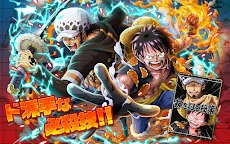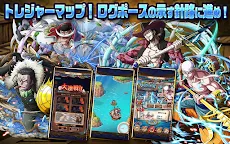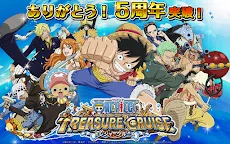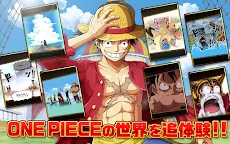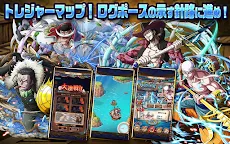 One Piece Treasure Cruise | Bản Nhật
One Piece Treasure Cruise
Developer: BANDAI NAMCO Entertainment Inc.
☞ Other Version(s): Bản tiếng Trung phồn thể | Bản Hàn | English
ONE PIECE TREASURE CRUISE (OPTC) là một câu chuyện phiêu lưu hấp dẫn với những hải tặc ưa thích của bạn từ Anime One Piece. Xây dựng băng hải tặc của riêng bạn, triển khai những combo mạnh mẽ và sống lại những khoảnh khắc đáng nhớ từ cốt chuyện của One Piece. Thế giới hải tặc đang chờ đợi bạn!
-Cùng thưởng thức lại câu chuyện của băng mũ rơm-
· Theo dõi Luffy và những người bạn trong công cuộc tìm kiếm One Piece.
· Khám phá từng chương một của hành trình vĩ đại.
· Hoàn thành các nhiệm vụ kịch tính và xem cuộc phiêu lưu mở ra trước mắt bạn.
· Một thế giới đầy bất ngờ và độc đáo đang chờ bạn khám phá.
-Chiêu mộ và huấn luyện băng hải tặc của riêng bạn-
· Bao gồm các nhân vật chính và phụ ưa thích của bạn trong ONE PIECE.
· Hơn 1000 nhân vật cho người chơi tự do chiêu mộ.
· Mỗi nhân vật đều có các năng lực chiến đấu riêng biệt.
· Tái hiện hoặc tạo ra nhiều trận đánh đầy kịch tính.
-Hệ thống chiến đấu hấp dẫn-
· Bao gồm một hệ thống chiến đấu hoàn toàn mới mẻ, được thiết kế dành riêng cho điện thoại của bạn.
· Giải phóng những chiêu thức mạnh mẽ để đánh bay mọi đối thủ của bạn!
· Vạch ra chiến thuật và kết hợp các đòn đánh hiệu quả để đánh bại những kẻ thù mạnh nhất!
· Trở thành băng hải tặc lẫy lừng nhất biển khơi!
1617989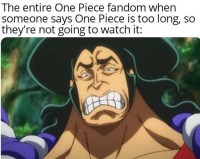 #Anime #OnePiece #Meme
Well, this just happened to me two days ago, when I was chatting with a friend about what series we're into. He told me that he doesn't watch One Piece because it's going on like forever. Yeah it has a lot of episodes but most of them are gooooood
, I like the series so I'm glad that it keeps going on!
According to the creator Oda, the series is about to conclude in 2 or 3 years. I know that I'm gonna be sad when the time comes
Loading...