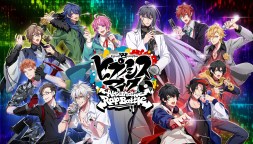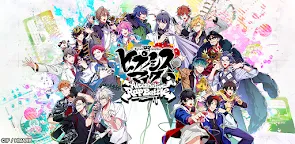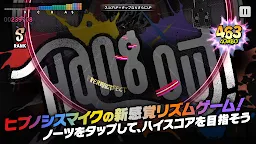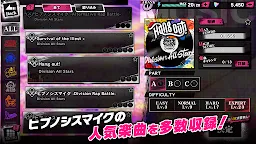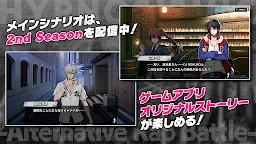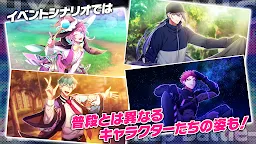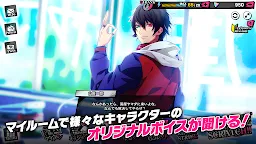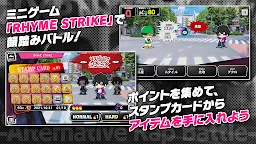 Hypnosis Mic: Alternative Rap Battle | Bản Nhật
Hypnosis Mic: Alternative Rap Battle
Developer: Idea Factory Plus Co.,Ltd
Hypnosis Mic: Alternative Rap Battle hay ARB là một trò chơi nhịp điệu được phát triển bởi Idea Factory dựa trên dự án seiyuu rap Hypnosis Mic Division Rap Battle. Trong game, người chơi sẽ đóng vai một tay mơ mong muốn được trở thành DJ và được giúp đỡ bởi MC.
Trong một thế giới mà phụ nữ lên làm chủ chính quyền, việc chế tạo và sử dụng vụ khí đã bị cấm hoàn toàn. Thế nhưng, việc cấm đoán vũ khí không thể giải quyết được hết các xung đột trên thế giới, chính vì vậy mà chiến tranh đã chuyển sang sử dụng ngôn từ thay vì bom đạn. Với sức mạnh của "Hypnosis Mic", lời bài hát phát ra có thể gây ảnh hưởng và làm trọng thương đối thủ. Vậy nên những con người sống ở ngoài khu vực dành riêng cho phụ nữ sử dụng những chiếc mic này để chiến đấu với nhau bằng rap trong những trận xung đột liên miên.
Có tất cả 6 khu vực trong game bao gồm Ikebukuro, Yokohama, Shibuya, Shinjuku, Nagoya và Osaka. Mỗi vùng có một đội đại diện với những cái tên Buster Bros!!!, MAD TRIGGER CREW, Fling Posse, Matenro, Dotsuitare Hompo, và Bad Ass Temple. Tất cả 18 nhân vật chính đều đã có mặt trong game.
Ngoài ca khúc chủ đề "Hypnosis Mic - Alternative Rap Battle-" và những ca khúc khác đã có, game cũng sẽ đem lại cho bạn nhiều ca khúc mới như "Survival of the Illest"!
Website chính thức:
Twitter chính thức:
2828666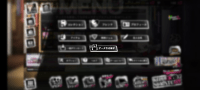 hii , this is just an informative post regarding account safety. basic stuff like passwords and ids, if you already know all that feel free to ignore this post


so first, let me answer a common question. "oh doesn't it kust automatically link to google play or twitter-" no it does not, thank you very much. if you uninstall arb or change the account you're on and then want to come back to your old account it won't be possible unless you've set up a login. so, how do you do it?

it's quite simple. when you're in hypmic already, enter the menu and click this option;
2741853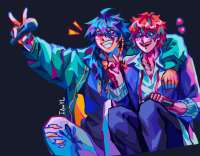 https://twitter.com/I7wYL?s=09

(RUS + ENG text)
RUS: Я хочу продолжить своё существование как художник и мне бы не помешала помощь в развитии аудитории. На самом деле не уверена можно ли тут такое писать но если вам интересно то я оставлю тут свой Твиттер. Я там буду свои арты по гипмику выкладывать и не только. Еще люблю D4DJ и ensemble stars, paradox live, genshin, promise of wizard,немного секай, хонкай стар рейл и бандори.
Пока что выкладываю посты на английском, но на самом деле хочу собрать преимущественно русскоговорящую аудиторию


ENG: I want to continue my existence as an artist and I could use some help in developing the audience. In fact, I'm not sure if it's possible to write this here, but if you're interested, I'll leave my Twitter here. I will post my art there on the hypmic
and not only. I also love D4DJ and ensemble stars, genshin, paradox live, promise of wizard , a little project sekai, honkai star rail and bang dream.
So far, I'm posting posts in English, but in fact I want to gather a predominantly Russian-speaking audience


а что касается игры она волшебная нереальная самая лучшая я у неё в плену каждый день слушаю их треки и обожаю всех персонажей
Loading...