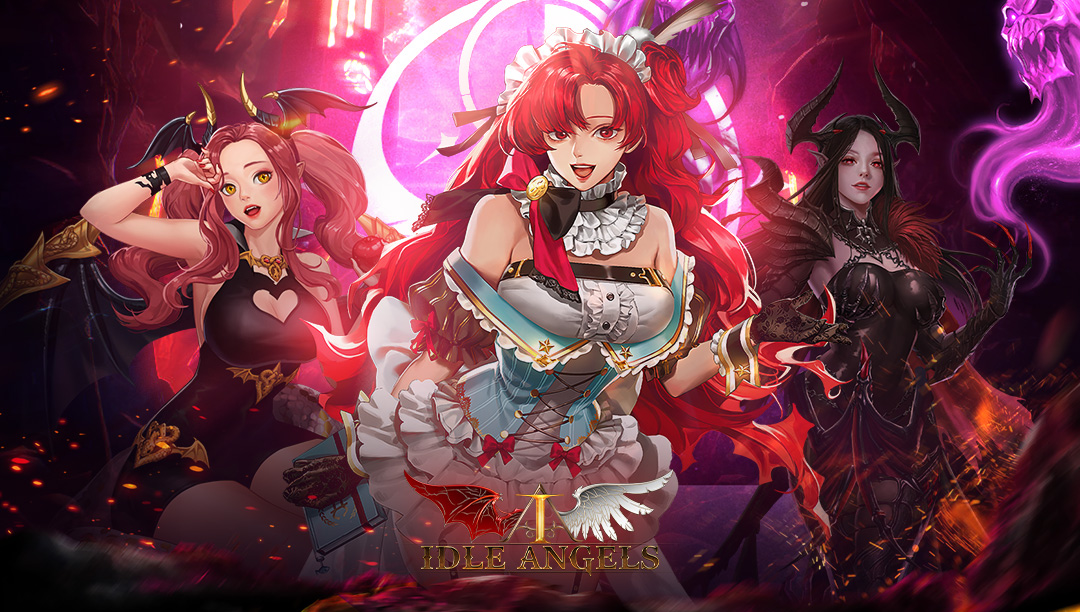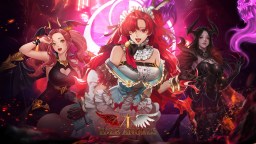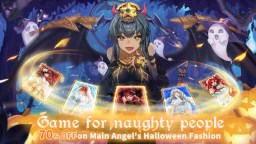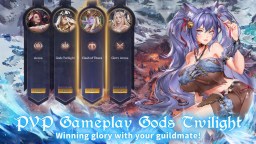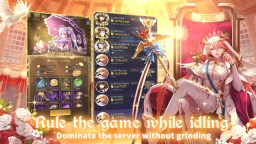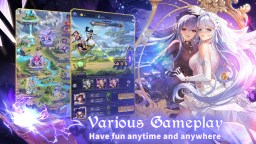 Idle Angels
Developer: MUJOY GAMES
Trò chơi RPG chiến lược tuyệt vời! Thu thập và nâng cấp Thiên thần, kề vai chiến đấu cùng bạn bè.
Đặc sắc game:

1. Hệ thống chiến đấu
Thiên thần của bạn sẽ tự động chiến đấu ngay cả khi bạn không online, giúp bạn nhận được nhiều trang bị và nguyên liệu một cách dễ dàng.

2. Chiến thuật
Chọn Thiên thần với những kỹ năng và trang bị phù hợp. Sử dụng trí tuệ của bạn để xây dựng một chiến đội bất khả chiến bại. Thưởng thức game qua những thao tác cực đơn giản!

3. Nội dung game phong phú
Hệ thống tự động chiến đấu, nhiệm vụ mạo hiểm, thu thập, huấn luyện và thức tỉnh Thiên thần!
Ngoài ra còn có những nhiệm vụ kỳ ngộ, đấu trường và bang hội. Bạn sẽ không cảm thấy chán khi chơi game này!

4. Bang hội
Cùng với những người chơi khác trở thành bạn và tạo ra một bang hội mạnh nhất để thách đấu Boss bang, tham gia bang chiến.
Sát cánh bên nhau để trở thành người mạnh nhất

Liên hệ với chúng tôi: https://www.facebook.com/IdleAngels
2341876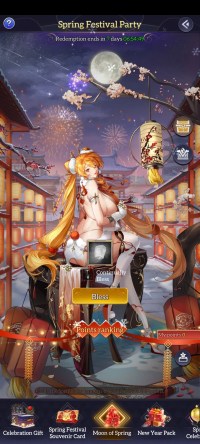 #IdleAngelsEvents
Spring Festival
- 1/20 00:00 to 1/27 23:59, 2023 (server time)
- It includes the following events:
1. Spring Celebration: Get points in Epic/Legend/Limited/Wish Pool/UR+ Wonder Limited/Angel's Trial Summon during the event. Reaches a certain number of points to claim rewards, and up to 500 points can be redeemed.
2. Spring Goodies: Event items, Red Envelope and Gift Box, will drop after battling in the dungeon or join other Spring Festival events during this period. You can use the event items to exchange for resource rewards. Different resource rewards will have different redemption limits.
3. Spring Festival Souvenir Card: After purchase, you can immediately get Superior Summon Scroll, VIP EXP, the Spring Festival limited avatar frame and the Spring Festival limited chat bubble. And on the following day, you can get Superior Summon Scroll via mail for one week.
4. Moon of Spring: Idling to get the event item, the Spring Sky Lantern. Release Spring Sky Lantern for blessing to get diamond rewards and points. Reach certain points to redeem great rewards.
*Unused points will be reset after the event ends. Please use it on time
*Points Ranking will be based on the acquired points. Consuming points will not influence your ranking.
2334651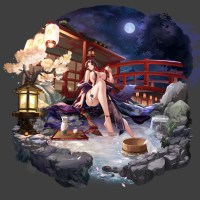 #IdleAngelsInformation
[New Content]
1.Added New UR+ angel Himiko
Exclusive Passive Skill - Swift Wind Blade: When entering the battle, Himiko gains 2 layers of [Parry] (cannot be dispelled). Each time she receives DMG exceeding 40% of her Max HP, consume 1 layer of [Parry] to reduce the DMG to 40% of her Max HP. Himiko must have a critical hit and the DMG is increased according to her Crit. It lasts for 2 rounds.
Loading...