How To Raise A Harem
Developer: PLand studio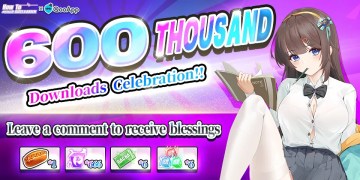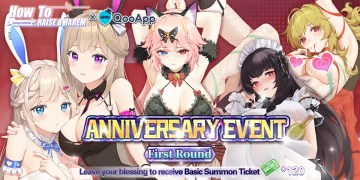 How To Raise A Harem là một game anime thẻ bài với nét vẽ vô cùng hấp dẫn. Trong game, người chơi sẽ được tham gia vào một chuyến hành trình ở một thế giới hoàn toàn xa lạ. Nơi mà những bé loli dễ thương hay những bà chị ngực bự đang chờ để được gặp bạn.

【Hàng trăm người đẹp khác nhau ở khắp mọi nơi】
Dù là một cô gái năng động hay lạnh lùng, rụt rè hay mạnh bạo, bạn sẽ luôn tìm được một người phù hợp với mình trong hàng trăm cô gái xinh đẹp tụ họp tại nơi đây!

【Thư giãn và giành chiến thắng cùng lúc】
Với gameplay vô cùng đơn giản và cơ chế tự động, bạn có thể dễ dàng chơi ở bất cứ đâu, dù là đi học, đi làm hay xem phim, bạn sẽ nhận được vô vàn tải nguyên chỉ bằng cách mở game. Chơi mọi lúc mọi nơi theo nhịp độ của riêng bạn!

【Những cuộc hẹn hò bí mật】
Hãy tăng điểm thân mật của bạn qua những cuộc hẹn hò, gây ấn tượng và chiếm lấy trái tim của họ. Tự tạo ra chuyện tình của riêng bạn tại thế giới mới này!

【Thưởng thức cả âm thanh và hình ảnh】
Với sự tham gia của nhiều seiyuu nổi tiếng, đồ họa Live2D sống động và hình minh họa dễ thương, chắc chắn bạn sẽ có một trải nghiệm bổ cả tai lẫn mắt!
2388115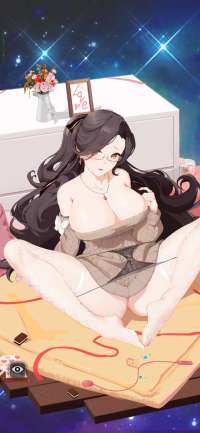 It took me a lot of time, luck, and precision to shoot yellow balls for this, and it was worth it.

It moves less than expected and it's not that highly NSFW skin, but still pretty good get.
2328895
So... We are waiting for Mu&Ye L2D effects to be added since they released the skin on the August 30th update... I think it's already too long for an animation... How much longer will we have to wait? I don't even use her, I just bought the skin because of the promised L2D effect that so far hasn't been delivered...

-----FOR PPL SAYING THIS SKIN IS ALREADY L2D-----

Your definition is technically correct, and in the game all skins have this animation, however, there are some skins labeled "Live2D" (name given by the game, not by me or by technical definition, they are labeled like that in the game) which has multiple motions and animations, not just the simple touch animation that all skins have. I am considering the very definition of the game, not mine nor technical definitions to say that, according to the proposal of the game itself this skin is NOT L2D.
Loading...