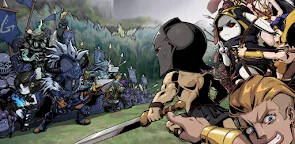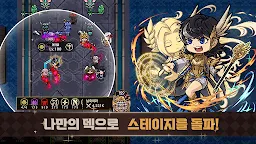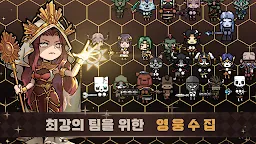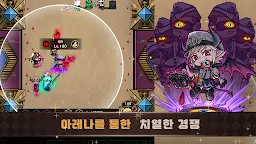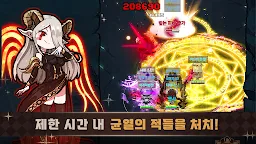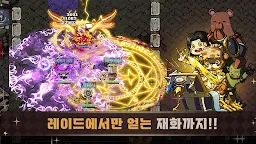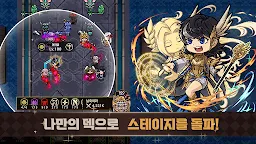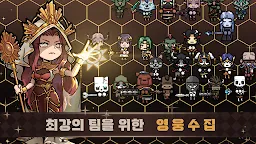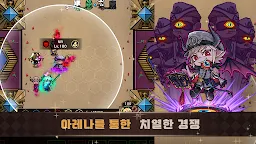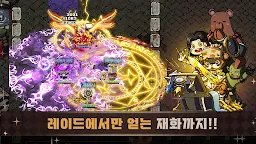 Summoners Clan
Developer: gameduo
[This game is no longer in operation.]
Summoners Clan is a role playing game developed by gameduo.

Make good use of the origins and classes of different heroes and win with your own composition!
──────────────
■ What are origins and classes?
Placing heroes of the same origin or class on the deck will activate the synergy effect!
The synergistic effect makes battle easier!
《Goblin Synergy》: "Goblins" always attack enemies with low vitality.
《Demon Synergy》: Placing 3 or more demons will strengthen the demon's ultimate.
《Hunter Synergy》: A hunter will attack twice with a certain probability when making a normal attack.
《Chaser Synergy》: Chaser's attack speed increases depending on the number of normal attacks.
■ "Runes" that give heroes special abilities
It is absolutely necessary to make your own strategy!
-Reduced damage received-Combat in "immortal" state when vitality is 10% or less-Hero "revives" when vitality is 0!
■ Collect various equipment and heroes in your adventure!
Adventure to a new area! Uniform a new stage every time!
Even if you quit the app, you can still get loot in the adventure.
Let's move on!
■ Prove your strength in the arena!
Become the strongest summoner of the heroes you have trained!
If you get a special item when you enter the ranking ...!
■ "Rhagades" to clear within the time limit with your own strategy!
"Rhagades" that must clear the stage within the set time!
If you clear the cracks of high difficulty, you will get ranking rewards and more luxurious clear rewards!
■ Configuration and placement!
Utilization of equipment and skills!
Analyze your opponent's strategy and aim for victory!
A legendary story that spreads in the hands of summoners- "Summoners Clan"
The summoner's hero is waiting at "Summoners Clan"!
──────────────
■ Contact Us
summonersclan@gameduo.net
■ Handling of personal information
https://gameduo.net/ja/privacy-policy
■ Service usage contract
https://gameduo.net/ja/terms-of-service
Loading...