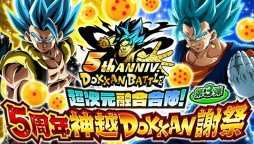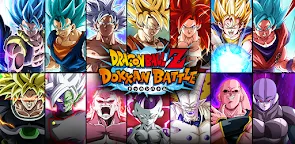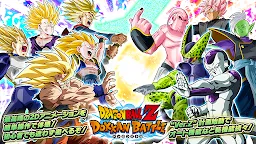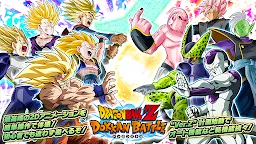 Dragon Ball Z Dokkan Battle| Bản Nhật
Dragon Ball Z Dokkan Battle
Developer: BANDAI NAMCO Entertainment Inc.
[Google Play checks for the download source for this game. As such, the game only runs properly when downloaded from Google Play. Due to this, QooApp will not provide a download link for this game.]
☞ Other Version(s): Global
Dragon Ball Z Dokkan Battle là một game RPG dựa trên anime nổi tiếng "Dragon Ball" (7 viên ngọc rồng). Trò chơi hiện có trên cả nền tảng iOS và Android. Đây là phiên bản tiếng nhật của trò chơi. Ngoài ra còn có phiên bản quốc tế với nhiều ngôn ngữ như tiếng Trung, Anh, Pháp, Hàn...
Trò chơi có nhiều cách để bạn tận hưởng như thu thập thẻ bài hay giải đố. Gameplay chính của game có dạng giống như board game và người chơi sẽ chiến đấu để qua các màn khác nhau. Hệ thống chiến đấu của game là dạng match-3. Người chơi sẽ phải nối các "Ki Spheres" giống nhau lại để ra đòn. Sau khi tích đủ "Ki Spheres", người chơi sẽ mở khóa "Dokkan Mode" và giải phóng các kĩ năng tối thượng lên kẻ thù. Hiện tại còn có tính năng "Chain Battle" để người chơi có thể qua màn cùng với bạn bè của mình.
Hầu hết các nhân vật trong 7 viên ngọc rồng như Son Goku, Vegeta, Frieza,... đều có mặt và bạn có thể thu thập họ bằng cách gacha, tham gia sự kiện hoặc hoàn thành nhiệm vụ.
Trong trò chơi sẽ có những sự kiện như "Đại hội võ thuật đệ nhất thiên hạ" để người chơi có thể tự do thách đấu.
Lưu ý: Trò chơi chặn các thiết bị đã root. Tuy nhiên một vài thiết bị chưa root có thể bị quét nhầm và xảy ra lỗi khi vào game.
Loading...