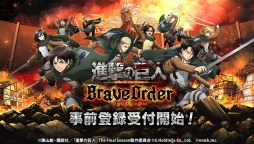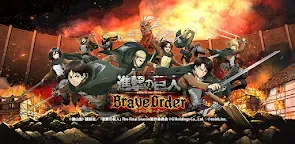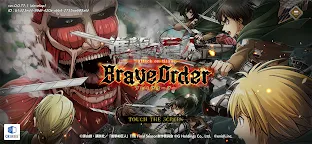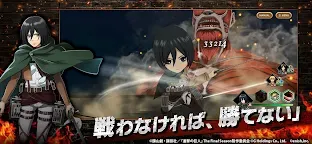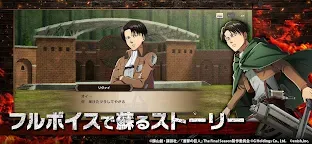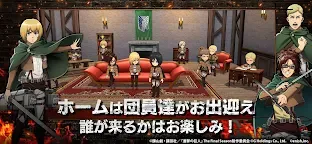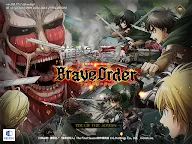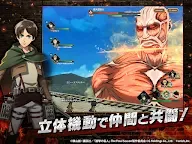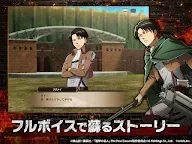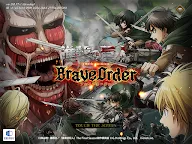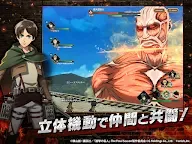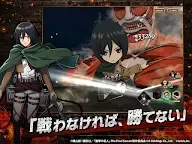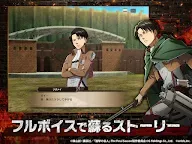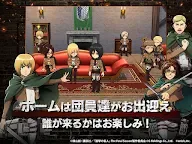 Attack on Titan Brave Order
Attack On Titan Brave Order
Developer: enish Inc.
Attack on Titan Brave Order là một trò chơi RPG multiplayer được phát triển bởi enish dựa trên bộ anime/manga nổi tiếng "Shingeki no Kyojin" (Attack on Titan). Trò chơi sẽ có mặt trên nền tảng mobile. Ngày phát hành chính thức vẫn chưa được công bố.
Shingeki no Kyojin bắt đầu được đăng dài kỳ từ 2009 và đã bán được hơn một trăm triệu bản trên toàn cầu. Cốt truyện của trò chơi này sẽ giống với cốt truyện của anime, được đặt trong một thế giới mà nhân loại đang đứng trước nguy cơ tuyệt chủng bởi những người khổng lồ vô tri được gọi là "Titan"và phải trốn sau những bức tường thành khổng lồ. Ba nhân vật chính là Eren, Mikasa và Armin đã gia nhập trinh sát đoàn -một nhánh của quân đội được lập ra để chiếm lại các vùng đất bên ngoài tường thành và chống lại Titan- sau khi quê nhà của họ bị Titan tàn phá.
Trong trò chơi, người chơi cũng sẽ là một thành viên của trinh sát đoàn, chiến đấu chống lại Titan với các nhân vật quen thuộc trong anime như Eren và Mikasa và cả những người chơi khác. Ngoài ra game còn được lồng tiếng đầy đủ với một số lời thoại đặc biệt chỉ có trong game.
1695717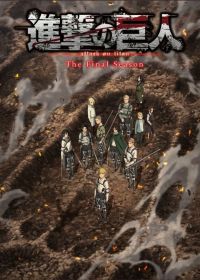 Attack on Titan Final Season 3 has been confirmed it will Release in 2023🙂
Here's A Visual Drawn For The Final Season⬇️
#AttackOnTitan
1682162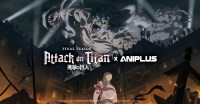 #AttackOnTitan #SeasonFinale #Cafe #Aniplus
Aniplus Cafe, the cafe that specializes in anime collaborations opened by the Asian TV channel Aniplux in Singapore, is going to have a collaboration with the final season of the top airing series Attack On Titan!

Loading...