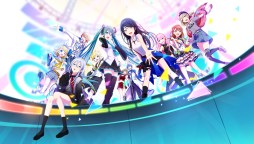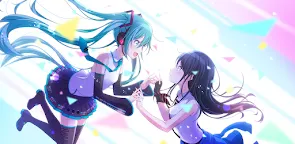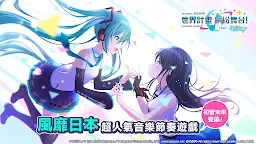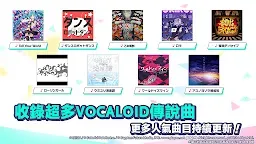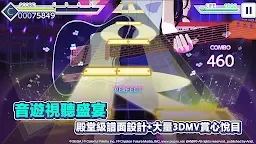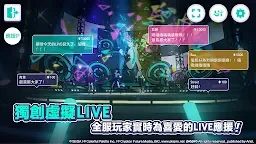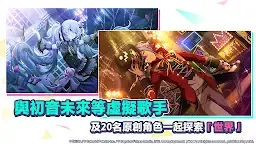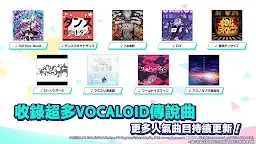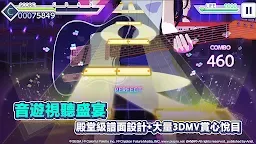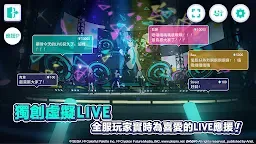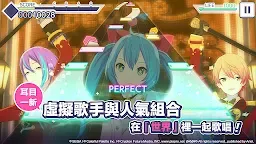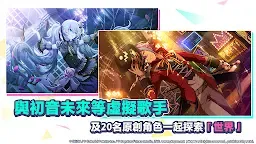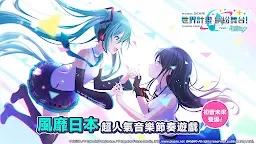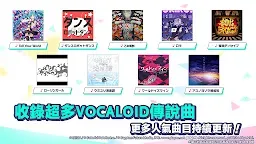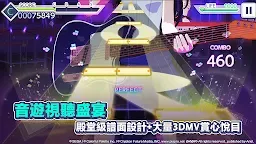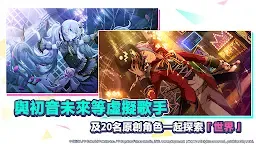 Project Sekai Colorful Stage Feat. Hatsune Miku | Bản tiếng Trung phồn thể
Project Sekai Colorful Stage Feat. Hatsune Miku
Developer: Ariel
☞ Other Version(s): Korean | Bản quốc tế | Bản Nhật
Project Sekai Colorful Stage Feat. Hatsune Miku là một trò chơi nhịp điệu được phát bởi SEGA và Colorful Palette, một studio được sở hữu bởi Craft Egg. Người chơi có thể thưởng thức các nhịp điệu, xem MV trực tiếp và đọc những mẩu chuyện thú vị về các nhân vật trong game. Trò chơi có mặt trên Android và IOS với bản Nhật, Trung và bản quốc tế.
Trò chơi lấy bối cảnh ở thế giới thực và "SEKAI". SEKAI là một thế giới giả tưởng được tạo ra bởi trí tưởng tượng của mọi người. Mỗi SEKAI đều có một phong cách khác nhau.
Một ngày, các nhân vật bị chuyển đến SEKAI trong một giấc mơ. Ở SEKAI, họ gặp những vocaloid, bao gồm cả Hatsune Miku và hành trình của họ bắt đầu.
Các nhóm nhạc:
Ban nhạc - Leo/need
Idol - MORE MORE JUMP!
Street pop - Vivid BAD SQUAD
Nhạc hội - Wonderlands×Showtime
Underground pop - 25-ji, Nightcord de
Các vocaloid:
Hatsune Miku
Kagamine Len
Kagamine Rin
Megurine Luka
MEIKO
KAITO
Một số bài hát:
Roki (Nhạc và lời: みきとP)
Sharuru (Nhạc và lời: バルーン)
Run (Nhạc và lời: バルーン)
World is Mine (Nhạc và lời ryo)
Tell Your World (Nhạc và lời: kz (livetune) )
Into the Night (Nhạc và lời: Ayase)
Umiyuri Kaiteitan (Nhạc và lời: n-buna)
Dramaturgy (Nhạc và lời: Eve)
Senbonzakura (Nhạc và lời: 黒うさ)
World's End Dancehall (Nhạc và lời: wowaka)
KING (Nhạc và lời: Kanaria)
2433984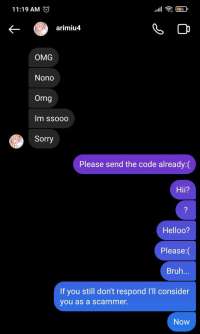 i trusted them than any other tr@@der, and they dissapoint me for giving a wrong password and now they blocked me on instagram. they lie to me and says "my mobile is lagging" and stuff's.. i waited for them to get their code like 30 minutes above and they give me the wrong password. please beware of this person, just block them and ignore them if they off33red your a.ccount, i don't want you guys to be sc4mmed like me.
2423592
I play honkai and I'm mostly looking for honkai 🫶🫶
(specifically HoF and Origin account) I aint taking anything that aint them ☠️
Loading...