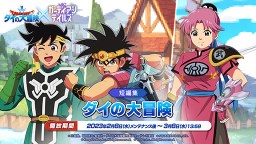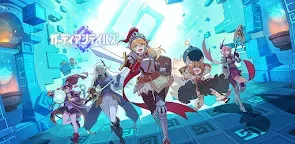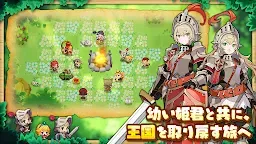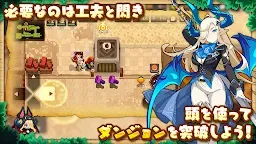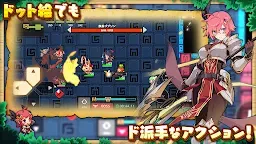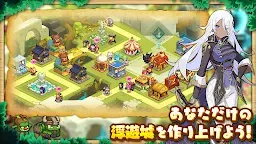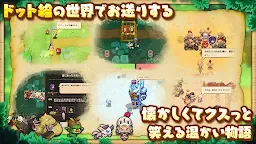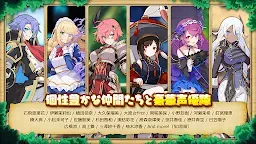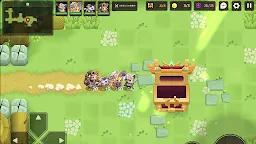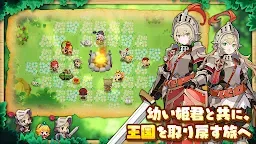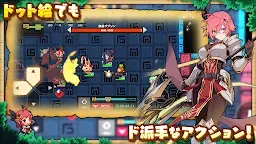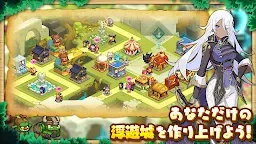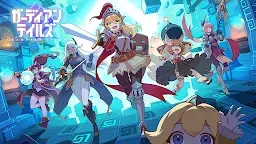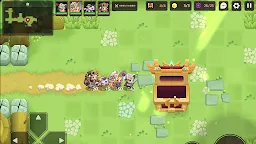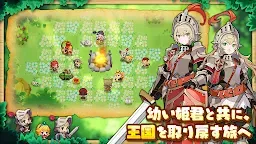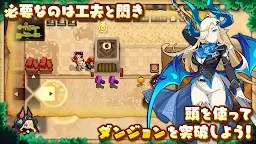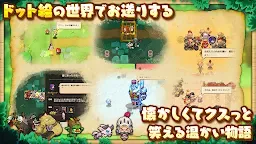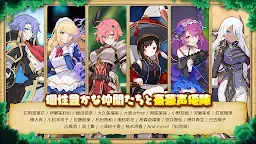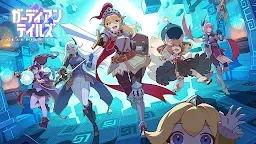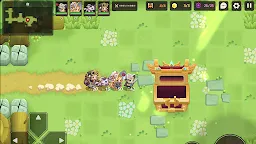 Guardian Tales | Bản Nhật
Guardian Tales
Developer: Kong Studios
☞ Other Version(s): Bản Hàn | Bản quốc tế | Bản tiếng Trung giản thể
Guardian Tales là một trò chơi RPG pixel được phát triển bởi Kong Studio cho nền tảng mobile. Trong trò chơi này, người chơi sẽ đóng vai một hiệp sĩ đang chu du nhiều nơi khác nhau để bảo vệ công chúa và giải cứu vương quốc khỏi các thế lực hắc ám. Hành trình bảo vệ thế giới của bạn sẽ gặp nhiều trở ngại nhưng cùng với đó là nhiều điều thú vị đang chờ đón. Hãy cùng khám phá hầm ngục, giải đố và tham gia nhiều trận chiến vô cùng gay cấn!
★ TÍNH NĂNG★
▶ Game RPG phiêu lưu
Thử thách bản thân và động não với vô vàn những câu đố học búa trên hành trình của bạn.
Đừng để bất cứ gì lọt ra khỏi tầm mắt! Những lối đi bí mật và kho báu có thể ở bất kì đâu. Liệu bạn có thể tìm ra tất cả?
▶ Săn nhiều loại Boss khác nhau
Bạn có nhớ các trận đánh Boss từ những game kinh điển thời trước?
Hãy điều khiển và tận dụng tối ưu các kĩ năng để dành chiến thắng. Hoặc khám phá ra các mẹo cho các Boss khác nhau, nhiều con sẽ rất khó để đánh bại!
▶ Xây dựng đội hình.
Hơn 40 nhân vật đang chờ để tham gia hành trình của bạn.
Hơn 800 trang bị khác nhau để bạn thu thập, các nhân vật sẽ không chỉ dùng kiếm và khiên đơn thuần đâu!
▶ Nghỉ ngơi tại đảo trên trời
Xây dựng và trang trí một nơi đặc biệt để nghỉ ngơi sau các trận chiến. Các nhân vật sẽ tặng cho bạn nhiều phần thưởng như một lời cảm ơn từ họ!
▶ Parodies của nhiều câu truyện kinh điển
Bạn có phải là một người hứng thú với easter egg? Trong game có rất nhiều chi tiết hint từ các game/anime khác để bạn khám phá!
▶ Nhiều niềm vui nữa!
• Guild: Thám hiểm một mình rất nguy hiểm. Hãy cùng hợp sức và chiến đấu cùng bạn bè!
• PVP: Thể hiện kĩ năng và đánh bại các người chơi khác trong hệ thống PvP thời gian thực!
• Hầm ngục đặc biệt: Có nhiều loại hầm ngục khác nhau! Đương đầu với các thử thách khó nhằn và quái vật hung hãn.
Hãy cùng bắt đầu cuộc phiêu lưu của bạn trong 'Guardian Tales' ngay hôm nay!
1317422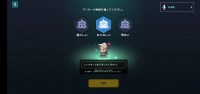 having played the CBT for Japan (thanks to the lottery they did soon after the CBT server went live) I gave the game a try to see if there's any difference other than the reworked illustration

found out there is, which isn't surprising at all. with JP, Yostar really aims to localize the game to full extent by adding voices to every characters, and even main cutscenes (at least on world 1) are fully voiced, and that's already a major improvement. And then little princess' voiceline is also re-recorded, it's nearly the same sentence and meaning so I don't see the reason why they did it but I guess it's for the consistency or something idk. Also, remember the red-haired woman that tries to mess with you? she got her own illustration. that's weird but okay. (Edit: found out it's also a thing on Global but I forgot about it)

and then knight (aka you as the main character, be it male or female) has different voice you can choose, which.... is weird but also fascinating.

and while we're on the topic regarding the change, the illustration isn't all that good and some actually misses the character's trait. One example being Amy which doesn't look like she has dual personality (you can check this one on heavenhold site for Global art and GuardianTalesJP Twitter for the reworked illustration and see the difference), and then Marianne which looks like a snotty annoying brat (or kusogaki if you prefer). I really wish the reworked illustration stays true to the character. but oh well, beggar can't be a chooser.

don't expect the game to have English language option considering there's already Global version. The option is there but it won't do anything, pressing won't display other language to choose. The only reason I can think of as of why it's there is because it's something they don't bother removing at the moment as they would rather focus on what they aim to change or improve.

To sum it up, here's my rating for the CBT
graphics: 8/10
Would've give it a solid 9 but I'll just put it one score lower with the reason being illustration not really conveying the character's personality or trait. other than that, the pixel art is really great and very expressive when it needs to.

gameplay: 10/10
t's not your typical corridor simulator. While the stages are linear, you will get the feel that it's meant to be explored as there are path you can take to look hidden stages you can unlock and coins to look for. Each hidden stages also has a story to tell which can be anywhere absurd to "isn't this a bit too far, but okay I get you". And also unlike many corridor gacha games, main stages including its passages can be accessed how many times you want without needing to pay for stamina, basically one time payment and you get permanent access in case you want to 3-star the stage or to look for hidden stages. Ain't that neat?

story: 9/10
perfect for people who loves dumb story, this game easily offers a lot of references from other series, if you want a heavy story you need to proceed really far for the plot to drive its way, but JP CBT only has up to world 4, hopefully the release will cover up to world 11. And I need to remind you guys that this game shines in story so if you don't understand JP yet still want to play Yostar's offering then please get the Global version too so you can appreciate the effort Kong Games has done

sound: 8.5/10
if I have to include added voicelines then yes it's a pretty massive improvement

value: ??/10
it's hard to rate this as this is CBT, but if it follows the Global then the game is easily 10/10 for being very generous in gems

that being said, included are some screenshots I took from the CBT phase.
Loading...