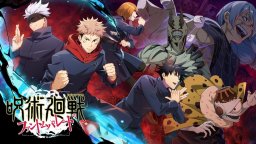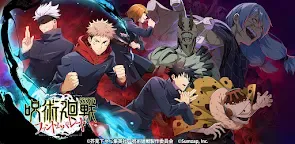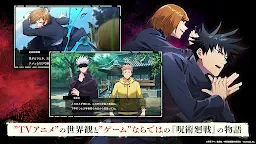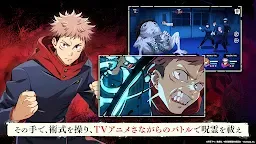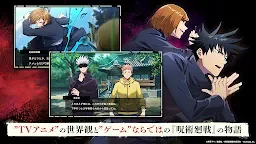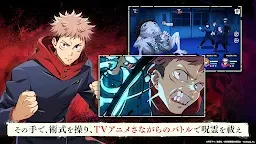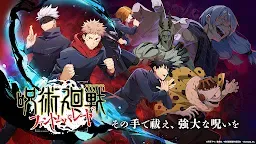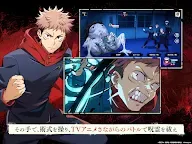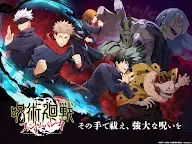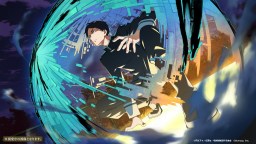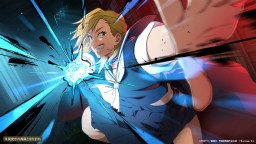 Jujutsu Kaisen Phantom Parade
Jujutsu Kaisen Phantom Parade
Developer: Sumzap, Inc.
Pre-registration Rewards:
100,000 pre-register: Twitter icons (Yuji Itadori, Megumi Fushiguro, Rose Nagisakino, Maki Ryoin, Thorns Kumaki, Panda)
200,000 pre-register: 2 gachas
300,000 pre-register: Notebook type smartphone case (lucky draw 10 winners), Twitter icon (Aoi Todo, Noriyuki Kamo, Momo Nishinomiya, Mayi Ryoin, Kasumi Miwa, Ultimate Mechamaru)
400,000 pre-register: 3 gachas
500,000 pre-register: Original acrylic table clock (lucky draw 10 winners, Twitter icon (Satoru Gojo, Kento Nanami, Masamichi Yamo, Kiyoshi Ijichi, Ieiri Shoko)
Jujutsu Kaisen Phantom Parade là tựa game nhập vai mobile đầu tiên được chuyển thể dựa trên loạt manga/anime nổi tiếng Jujutsu Kaisen (Chú thuật hồi chiến) của tác giả Akutami Gege. Trò chơi được thiết kế và sản xuất bởi Sumzap, nhà sản xuất của KonoSuba: Fantastic Days, London Labyrinth, và Sengoku Enbu -KIZNA-, game được dự kiến ra mắt vào năm 2022.
Manga Jujutsu Kaisen bắt đầu được đăng dài kì trên Weekly Shounen Jump vào năm 2018 và được chuyển thể anime 2 năm sau đó với nhiều phản hồi tích cực. Câu chuyện kể về cậu học sinh cấp 3 Itadori Yuji, một học sinh có sức mạnh và phản xạ vượt trội hơn người bình thường. Một ngày nọ bạn của cậu tình cờ tìm thấy một chú vật bị nguyền rủa và bị tấn công bởi các chú linh. Để cứu bạn của mình, cậu đã nuốt ngón tay của một chú linh cao cấp và bị cuốn vào cuộc chiến giữa các chú thuật sư và chú linh.
Có 5 nhân vật trong anime chắc chắn sẽ xuất hiện trong game bao gồm Itadori Yuju, 2 người bạn của cậu là Fushiguro Megumi và Kugisaki Nobara, thầy giáo chú thuật Gojo Satoru và đồng nghiệp Nanami Kento.
Jujutsu Kaisen Phantom Parade sẽ kết hợp yếu tố RPG với chủ đề chú thuật của manga. Trò chơi vẫn đang trong quá trình phát triển nên hãy cập nhật thông tin tại website chính thức của trò chơi nếu bạn có hứng thú và đừng quên Pre-register để nhận được nhiều phần quà hấp dẫn!
Website chính thức: https://jujutsuphanpara.jp/
1680575
Jujutsu Kaisen Phantom Parade (The Mobile Game)
News, We may receive some news about the game on April 3rd-This Upcoming Sunday🙂 #JujutsuKaisen
1541540
#JujutsuKaisen #PhantomParade
The official of Jujutsu Kaisen Phantom Parade released two new character illustrations recently. This game is the first mobile game adaption of the popular anime series Jujutsu Kaisen and is currently accepting pre-registration.
If you've been following the anime or even the manga, you know that they are students from Kyoto Jujutsu High.
One is the masculine senpai Todo Aoi, who liked Yuji a lot and befriended him in no time, and tried his best to help him during the Kyoto Sister-School Goodwill Event.
Todo Aoi:

Loading...