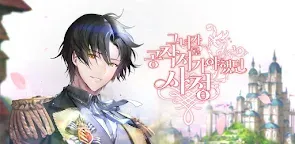 The Reason Why Raeliana Ended up at the Duke's Mansion
The Reason Why Raeliana Ended up at the Duke's Mansion
Developer: SHIFTUP
The Reason Why Raeliana Ended up at the Duke's Mansion là một game otome visual novel được phát triển bởi SHIFTUP cho mobile. Game dựa theo bom tấn webtoon cùng tên trên Tappytoon với hơn 3.7 triệu người đọc!
Trong game, bạn có thể trải nghiệm cốt truyện của webtoon với những cái kết hoàn toàn mới dựa trên những lựa chọn của bạn.
Sau một cái chết bí ẩn, Park Eunha bỗng nhiên đặt chân vào thế giới tiểu thuyết dưới vai một nhân vật phụ, Raeliana McMillan, người bị đầu độc chết bởi chính người mình yêu quý nhất. Để cắt đứt với vị hôn thê nguy hiểm của mình, cô ấy đưa ra một đề nghị bí mật với nhân vật chính của tiểu thuyết, Noah Wynknight và đồng thời xây dựng tình cảm với những người đàn ông khác. Noah Wynknight với vẻ quyến rũ mê hồn nhưng vô cùng đáng nghi, Justin Shamal với trái tim chung thủy chỉ hướng tới một người duy nhất hay Adam Taylor, người mà cô thấy đáng mến không vì bất cứ lý do nào. Liệu Raeliana có thể thoát khỏi tình huống nguy hiểm này và đi tới một kết thúc tốt đẹp hơn không? Và ai sẽ là người sẽ ở bên cô tại kết thúc tốt đẹp đó?
Tính năng chính
- Câu chuyện hấp dẫn được minh họa đầy đủ
■ Ngoài mạch chuyện chính, bạn sẽ được trải nghiệm thêm những chuyện tình và hình minh họa đẹp mắt chỉ có trong game.
- 3 chàng trai với nhiều cái kết khác nhau.
■ Kết thúc của câu chuyện sẽ tùy vào lựa chọn của bạn. Bạn có thể cứu được nhân vật mà lẽ ra sẽ chết trong cốt truyện chính hay yêu một ai đó không phải nhân vật chính.
Loading...