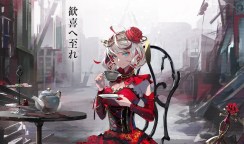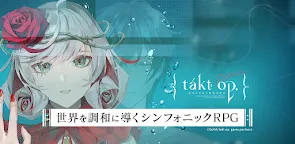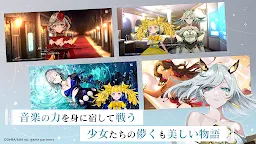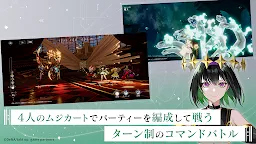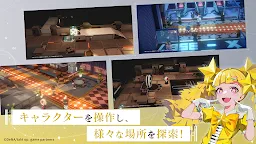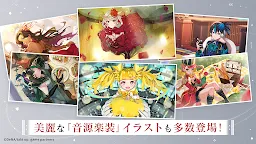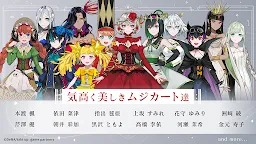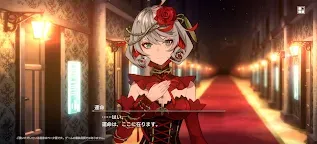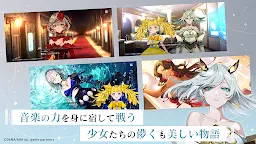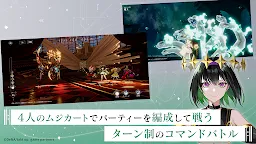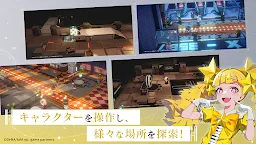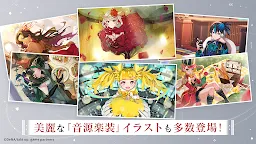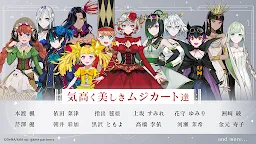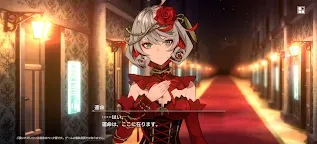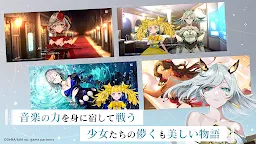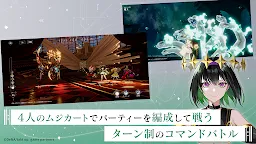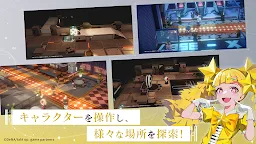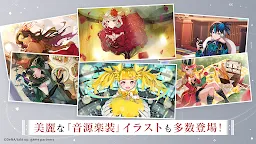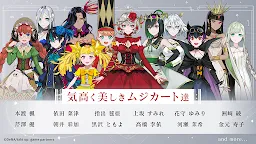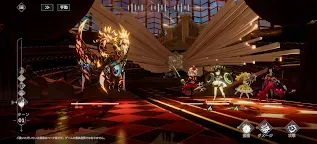 Takt Op. Destiny in the City of Crimson Melody
takt op. Symphony
Developer: Program Twenty Three
More from the same developer

Hunter×Hunter

Three Kingdoms Origin
Takt Op. Destiny in the City of Crimson Melody là một game mobile thuộc dự án đa phương tiện "takt op." được sản xuất bởi BANDAI Namco Arts và DeNA. Tác giả của Sakura Wars, Hiroi Oji sẽ hợp tác cùng Aya Takaha để phụ trách kịch bản của game.
Câu chuyện diễn ra vào năm 2050, ở một thế giới mà âm nhạc không tồn tại. Một tảng thiên thạch rơi xuống từ vũ trụ đã đem đến những sinh vật mang tên "Despair Dolls", hay còn gọi là "D2" và tấn công trái đất vào năm 2020. Những sinh vật này đã hủy diệt phần lớn địa cầu và loài người buộc phải chạy trốn xuống lòng đất. Bạn sẽ vào vai một nhạc trưởng có khả năng sử dụng sức mạnh ẩn trong những nốt nhạc và nhiệm vụ của bạn là dẫn dắt những cô gái hiện thân của các bản nhạc huyền thoại, hay còn gọi là "Musicart" để chống lại các D2.
Khi bạn càng tiến sâu vào cốt truyện của game, bạn sẽ có cơ hội được biết thêm về các cô gái, một vài nhân vật sẽ có mặt trong game là: bản giao hưởng số 5 cung Đô thứ Op. 67 "Định mệnh" Kaede Hondo do Kaede Hondo, "Jupiter" dp Natsu Yorita thủ vai, "Die Walküre" do Sumire Uesaka thủ vai và nhiều hơn thế nữa.
Takt Op. Destiny in the City of Crimson Melody đã khai thác một ý tưởng vô cùng mới mẻ là sự kết hợp giữa âm nhạc cổ điển vào cách kể chuyện. Game cũng đã mời những nhà soạn nhạc vô cùng tài năng như Sakamoto Hideki để soạn những soundtrack và ca sĩ nổi tiếng Nakashima Mika để phụ trách bài hát mở đầu.
2551641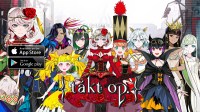 Game: takt op. Symphony
Genre: RPG
Gameplay and Download: https://youtu.be/RopJJznch7g

TAKT OP SYMPHONY GAME
"takt op. Symphony" is a symphonic RPG mobile game that leads the world to return to harmony.

Music is a lamp that illuminates the hearts in the midst of despair.
However, on a certain day around 2020 in the Western calendar, the "Dissonant Meteorite" suddenly flew down from the sky and brought with it monsters called "D2". This monster hates all kinds of "music" and destroys the humans and the world that play music.
Since then, the world has lost music.
However, "music" has once again brought strength to mankind as the light of hope for people.
The way to fight against these monsters is the girls called "Musicart" who possess the power of music scores. They are the key to saving the world.
Players will play the role of a conductor, guide these girls, and fight with them to save the world.

Conductors, the world is still filled with the roar of the monster "D2", and the threat of human beings still exists.
The story of regaining hope is about to begin here. Let's pick up the baton in Symphonica and solve the mystery of the story!
"takt op.", here it goes!

♪♫ The Power of Music: The girls who became "Musicarts" ♩♬
The famous Japanese popular illustrator LAM is in charge of character design for the game.
"Musicarts" with different personalities who have obtained the power of famous music such as Beethoven's Symphony No.5 in c minor Op.67 or Mozart's "Twinkle, Twinkle, Little Star" will all appear in the game.
Under the leadership of the conductor, they will play gorgeous battle movements.

♪♫ Use perfect tactics to win the battle ♩♬
The battle to regain hope has begun, and now it's up to you to lead it all.
Strategically place players to activate skills and various effects at the right moment.
Calm judgment and correct instructions are the key to dominating the battle.

♪♫ Various playable elements such as puzzle solving and mini-games ♩♬
The greatest joy of adventure lies in solving various unknown mysteries.
The game has dungeons and tasks of various puzzle-solving elements waiting for players to experience.
Let's immerse ourselves in the world of "takt op." and explore the never-ending story.

♪♫ Explore an adventure in a vast world ♩♬
In the game, in addition to "Symphonica" as the stronghold, players can freely explore various spaces.
For example, players can chat with the Musicarts, or take a break in the restaurant, etc., to experience this beautiful world leisurely.

♪♫ Deepening feelings and moving stories ♩♬
In the game, there are more than 25 "Musicarts" with various musical scores and different personalities. Players will live with them while fighting against D2,
experiencing the plots and tasks exclusive to each of them.
Players need to keep talking to them, gradually understand their hearts, to deepen their feelings and build a strong relationship.

#7LGAMEPLAY
#taktopSymphony
#taktop
#Anime
#RPG
#AnimeRPG
#Kawaii
#Waifu
#Bishojo
#Android
#IOS
#APK
#Game
#Gameplay
#NewGame
#NewAndroidGame
#NewMobileGame
#AndroidGameplay
1511134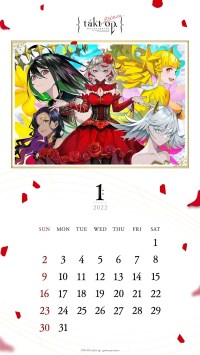 The official devs of Takt Op. had announced in their official Twitter, they will post monthly calendar 📆 posts each month, they stated please save and use them.
Loading...