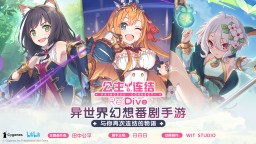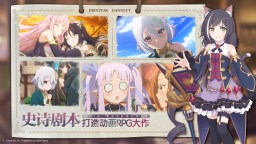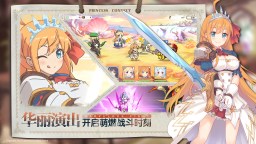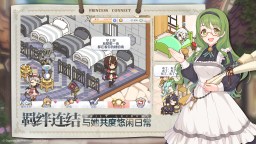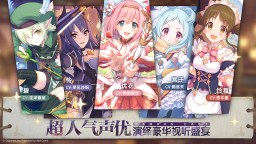 Princess Connect! Re:Dive | Bản tiếng Trung giản thể
Princess Connect! Re:Dive
Developer: 嗶哩嗶哩
More from the same developer

Uma Musume: Pretty Derby | Bản tiếng Trung giản thể

千年之旅
☞ Other Version(s): Bản Anh | Bản Thái Lan | Korean | Bản Nhật | Traditional Chinese
Một trò chơi RPG phong cách anime của CyGame, Princess Connect Re:Dive là phần kế tiếp của tựa game cũ Princess Connection. Re:dive cho phép người chơi trải nhiệm lại những phần hay nhất của Princess Connection và điều khiển lại những nhân vật đáng nhớ.
Hoạt họa ưa nhìn.
Trò chơi có những cảnh hoạt họa vô cùng sinh động và đầy màu sắc, bạn có thể trải nhiệm nhiều hơn đọc chữ đơn thuần!
Cốt truyện hấp dẫn.
Một câu chuyện li kỳ với hơn 700.000 từ được viết bởi Akira, người viết cốt truyện cho Ensemble Stars!
Lối chơi đơn giản
Bạn chỉ cần bấm vào màn hình để tấn công, hãy thư giãn và tận hưởng những hoạt họa dễ thương!
Xây dựng tình bạn và hơn thế nữa?
Càng trải qua nhiều cuộc phiêu lưu, bạn sẽ càng trở nên thân mật hơn với các cộng sự dễ thương của bạn. Khám phá ra những khía cạnh bí mật của những cô gái bằng cách đạt tối đa điểm thân mật với họ!
853842
Change their character designs or whatever, idc. As long as they don't touch the stories and the gameplay, then I'm fine playing in global.
853130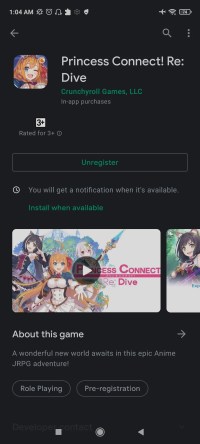 i feel blessed,i am so happy that i wanna cry,the global release is coming,finally i can understand the story
Loading...