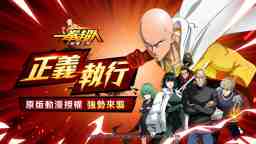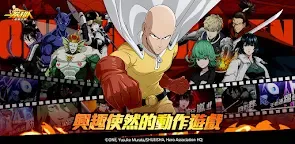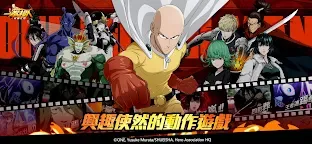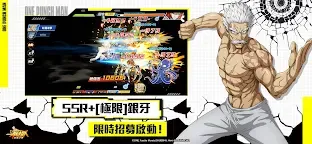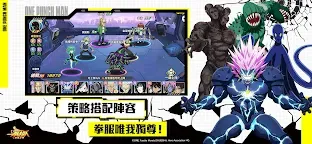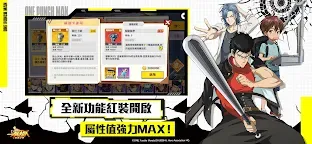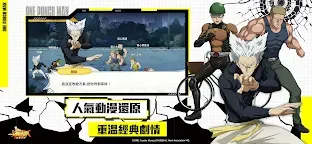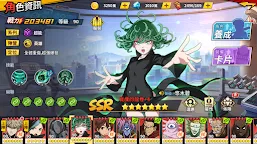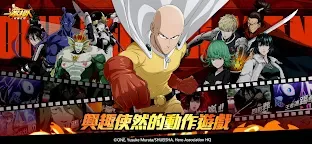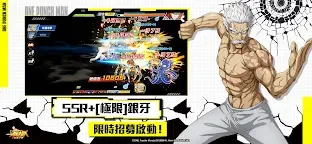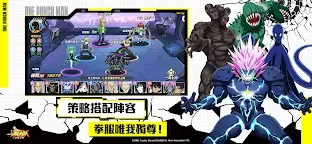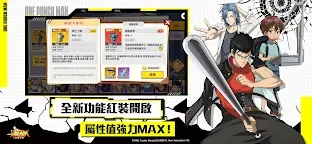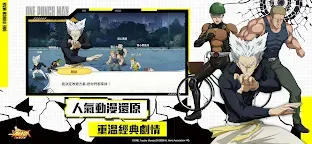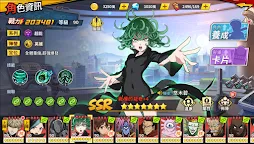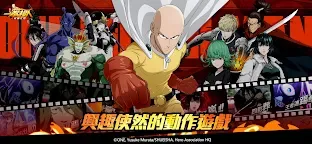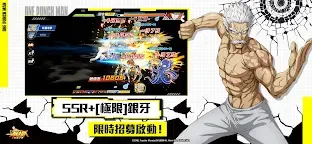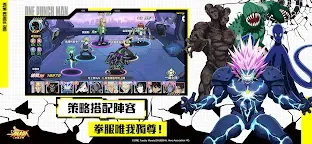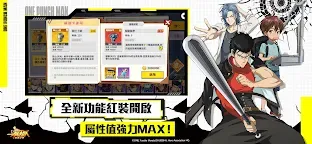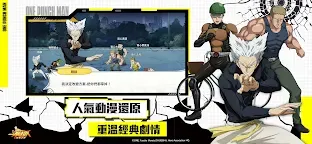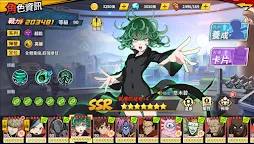 One Punch Man: The Strongest Man | Bản tiếng Trung phồn thể
One Punch Man: The Strongest Man
Developer: GAMENOW TECHNOLOGY
More from the same developer

奇蹟MU:正宗續作 | 繁中版
☞ Other Version(s): Bản tiếng Trung giản thể | Global | Bản Hàn | Bản Nhật | Bản Đông Nam Á
ONE PUNCH MAN: The Strongest là một game mobile được chuyển thể từ anime ONE PUNCH MAN, bởi ONE và mangaka Murata Yuusuke. Game được giám sát bởi một đội ngũ chuyên nghiệp bao gồm cả SHUEISHA để theo sát anime vào tạo nên trải nghiệm tốt nhất có thể. Hãy cùng bước chân vào thế giới của One Punch Man nào!
Thực thi công lý! Làm anh hùng chưa bao giờ nhàm chán!
Game RPG đánh theo lượt đầu tiên của One Punch Man đang đến! Những thế lực hắc ám đang dần bao quanh thế giới! Hãy cùng Saitama giương nắm đấm thôi!
【Tính năng】
Người chơi sẽ có cơ hội sát cánh chiến đấu cùng Saitama, "Anh hùng mạnh nhất" , để đương đầu với vô vàn thử thách và kẻ thù vô cùng nguy hiểm. Hãy chiêu mộ các anh hùng và quái vật để tạo nên đội của riêng bạn. Với chiến thuật hợp lý và sự kết hợp giữa nhiều anh hùng và quái vật khác nhau, bạn sẽ làm chủ mọi trận chiến và có một khoảng thời gian vô cùng tuyệt vời!
Game cũng sẽ có sự tham gia của các diễn viên lồng tiếng trong anime để trở nên sát với bản gốc nhất!
Saitama CV: Makoto Furukawa
Genos CV: Kaito Ishikawa
Terrible Tornado CV: Aoi Yuuki
Silverfang CV: Kazuhiro Yamaji
Atomic Samurai CV: Kenjiro Tsuda
Child Emperor CV: Minami Takayama
King CV: Hiroki Yasumoto
Zombieman CV: Takahiro Sakurai
Drive Knight CV: Youji Ueda
Pig God CV: Daisuke Namikawa
Superalloy Darkshine CV: Satoshi Hino
Watchdog Man CV: Yuji Ueda
Puri-puri Prisoner CV: Masaya Onosaka
Amai Mask CV: Mamoru Miyano
Speed-o'-Sound Sonic CV: Yuki Kaji
Garo CV: Midorikawa Hikaru
Boros CV: Toshiyuki Morikawa
Suiryu CV: Matsukaze Masaya
Doctor Genus CV: Daisuke Namikawa
Mumen Rider CV: Yuichi Nakamura
743048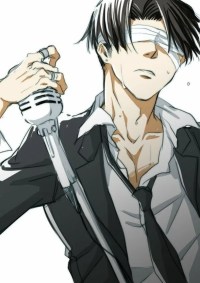 Cool🤯
596746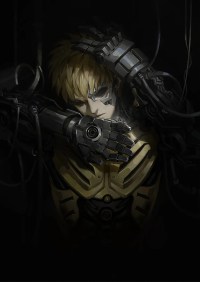 Original Source/Artist: Pixiv@白
Source Link: https://www.pixiv.net/en/artworks/55034368
Will post husbando pic everyday with credits of artists! Follow for more tomorrow!

Loading...