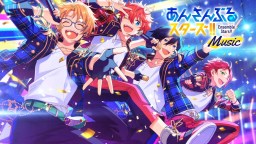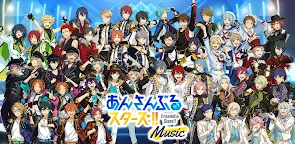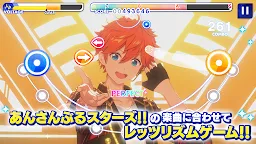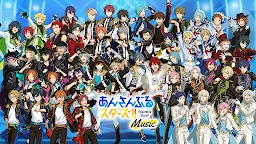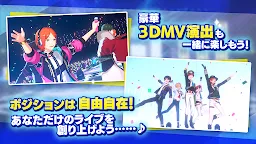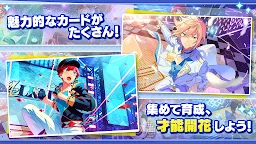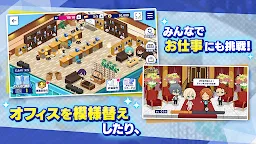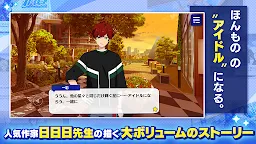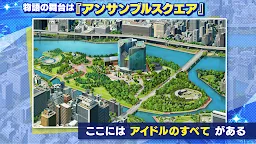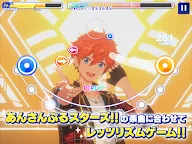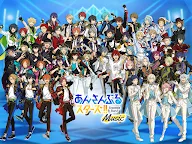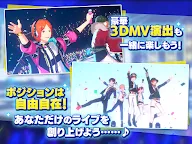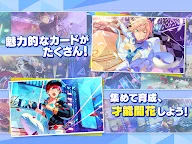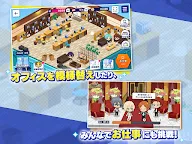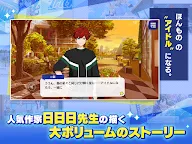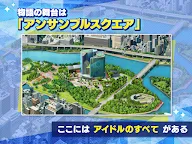 Ensemble Stars!! Music | Bản Nhật
Ensemble Stars!! Music
Developer: Happy Elements K.K
☞ Other Version(s): Traditional Chinese | Korean | Simplified Chinese | English
Ensemble Stars!! Music là một trò chơi nhịp điệu về chủ đề nam idol được phát triển bởi Happy Elements K.K cho nền tảng Android và iOS. Đây là phiên bản tiếng Nhật của trò chơi. Ngoài ra còn có bản Trung, Hàn và bản quốc tế sắp ra mắt.
Đây là phần tiếp theo của series Ensemble Stars!!. Series Ensemble Star được chia ra thành 2 game, Ensemble Stars!! Basic và Ensemble Stars!! Music với lối chơi khác nhau nhưng các nhân vật và cốt truyện thì hoàn toàn giống nhau. 3DMV và chế độ âm nhạc chỉ có thể chơi được trong Ensemble Stars!! Music còn các chương chuyện mới nhất sẽ có ở Ensemble Stars!! Basic. Dữ liệu ở 2 game này là hoàn toàn khác nhau và không thể kết nối hay chuyển đổi cho nhau.
Chương mới nhất của Ensemble Stars!! Music diễn ra một năm sau Dream Festival. Lúc này có một vài nhân vật đã tốt nghiệp, người chơi không còn là học sinh của học viện tư thục Yumenosaki mà đã trở thành producer của agency P và mục tiêu của bạn là hỗ trợ về mọi mặt cho các idol của Ensemble Star.
1876360
Hi~ aku butuh babu baru buat ngurusin sec acc enstars music&basic ku. udah gak ada ngurusin sejak awal terbuat cuma karena keserakahan diri ini kepada leo dan aira

ini aku jual untuk untuk music 125k dan basic 120k kalo take keduanya 225k aja! ccardnya bisa lihat di atas,untuk ladang dias masih luas dijamin aman! replay aja di bawah kalo mau tanya lebih✨
1871807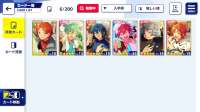 trade this account with account :

- enstars
(but I only need the blue Shino card and cards event/event tour)
- Obey me
(i need UR+ cards Mammon, Leviathan, Luke, Belphie, Satan and Simeon)
- bandori
(i need cards from the morfonica)
- pjsekai
( i need cards Nene, Emu, Rui, Tsukasa, Toya, Kanade, Mizuki )

- hypnomic
( I need a card from the buster bros team and fling posse )

if there's no one of them that's okay

~•~•~•~•~•~•~•~•~•~•~•~•~•~•~•~•~•~•~•~•~•~•~

1.
Loading...