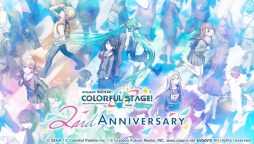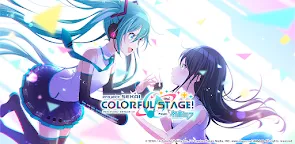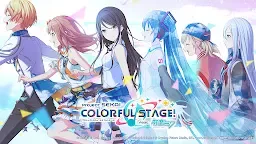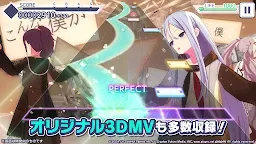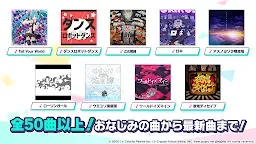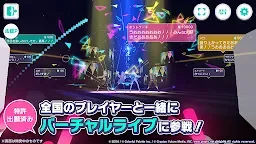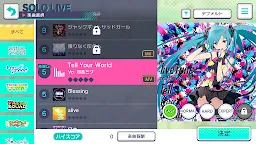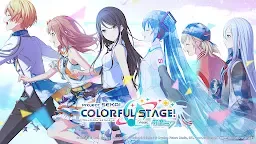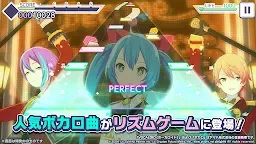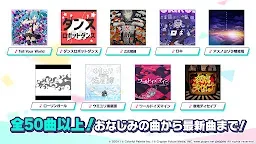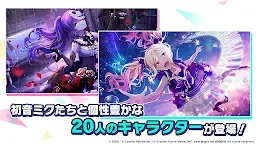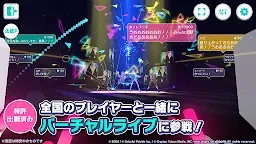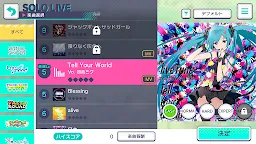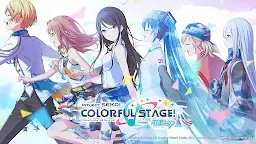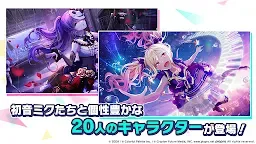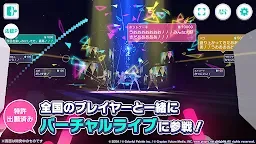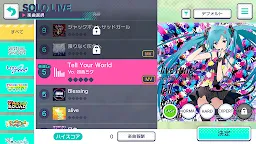 Project Sekai Colorful Stage Feat. Hatsune Miku | Japanese
Project Sekai Colorful Stage Feat. Hatsune Miku
Desenvolvedor: SEGA CORPORATION
Mais dos mesmos deselvolvedores

Chain Chronicle | Japonês
404 GAME RE:SET | Traditional Chinese

404 GAME RE:SET | Japanese
☞ Outra versão: Korean | Global | Traditional Chinese
Project Sekai Colorful Stage Feat. Hatsune Miku is a mobile rhythm game released by SEGA and Colorful Palette (studio owned by Craft Egg). Players can enjoy the rhythm game, watch the live MV and read character stories in game. The game is available on Android and iOS platforms with Japanese and Traditional Chinese while the English version is coming out.
The game is set in the real world and "SEKAI". SEKAI is an imaginary world created by people's imagination. Different SEKAI have their own style.
One day, the characters are transferred to SEKAI because of their own imagination. In the SEKAI, they met virtual singers including Hatsune Miku and their journey started.
Groups:
Band - Leo/need
Idol - MORE MORE JUMP!
Street pop - Vivid BAD SQUAD
Musical - Wonderlands×Showtime
Underground pop - 25-ji, Nightcord de
Vocaloid characters:
Hatsune Miku
Kagamine Len
Kagamine Rin
Megurine Luka
MEIKO
KAITO
Songs:
Roki (Lyrics and Music: みきとP)
Sharuru (Lyrics and Music: バルーン)
Run (Lyrics and Music: バルーン)
World is Mine (Lyrics and Music: ryo)
Tell Your World (Lyrics and Music: kz (livetune) )
Into the Night (Lyrics and Music: Ayase)
Umiyuri Kaiteitan (Lyrics and Music: n-buna)
Dramaturgy (Lyrics and Music: Eve)
Senbonzakura (Lyrics and Music: 黒うさ)
World's End Dancehall (Lyrics and Music: wowaka)
KING (Lyrics and Music: Kanaria)
Official website:
http://miku.sega.jp/pjsekai/teaser/
Twitter:
https://twitter.com/pj_sekai
2477517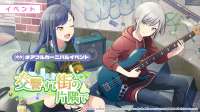 The event "In the Corner of a Resonant Town" will begin on March 30th at 15:00 JST! The event type will be Cheerful Carnival! 🎸
2464856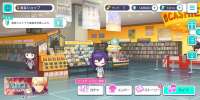 Lf last 0ffers (0ffer again if you've 0ffered on my recents bc they got deleted and I can't view your comments anymore L)
Carregando...