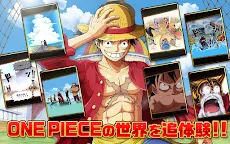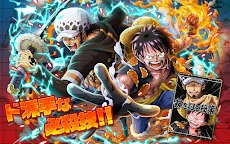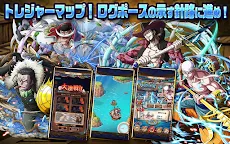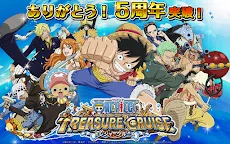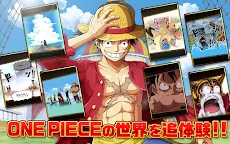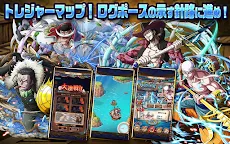 One Piece Treasure Cruise | Japonês
ONE PIECE トレジャークルーズ
Desenvolvedor: BANDAI NAMCO Entertainment Inc.
☞ Outra versão: Chinês Tradicional | Coreano | Inglês
ONE PIECE TREASURE CRUISE (OPTC) é a empolgante aventura com sua tripulação favorita dos animes. Monte seu próprio time de piratas, execute combos poderosos e reviva seus momentos favoritos da história de One Piece.
- Reviva a história de ONE PIECE -
• Junte-se a Luffy e os Chapéus de Palha em sua busca para encontrar o One Piece!
• Explore cada capítulo dessa história épica
• Complete missões e assista a aventura se desenrolar
• O mundo imprevisível e diverso de ONE PIECE é seu para explorar!
- Recrute e treine sua própria Tripulação Pirata! -
• Apresentando os seus personagens primários e secundários favoritos de ONE PIECE
• Mais de 1,000 personagens do Animê para você recrutar
• Cada personagem tem habilidades únicas
• Reencene e crie novas batalhas eletrizantes
- Sistema de Batalha Intuitivo -
• Com um sistema de batalha de toques completamente novo desenvolvido especialmente para smartphones
• Execute ataques incríveis para devastar seus inimigos!
• Use estratégias e combinações de ataques para enfrentar os maiores inimigos
• Torne sua tripulação a mais forte sobre os mares!
#Anime #Birthday #OnePiece #Zoro #Roronoa
Roronoa Zoro is one of my favorite fictional characters among all series of Japanese anime/manga. Today is his birthday so I'm gonna give him my best wishes!! I like him so much since the beginning of One Piece. He is so strong and powerful that whenever the Straw Hat Pirates encounter danger, I feel safe because he's there. Without a doubt, he's one of the most badass characters without a Devil Fruit ability. Now he's got Enma, I expect him to become even stronger and forge his katanas to Kokuto (Black sword) with his Haki! Happy birthday to Zoro
#Meme #OnePiece #Oda #Haki
Lol, it's a funny conversation. Even the creator of One Piece Eiichiro Oda begged him to be nicer to his poor brother. I think this happened at one of the Q&As that he regularly answered the readers' questions. His brother was apparently so scared of his glare
Be nice to your siblings!

Carregando...