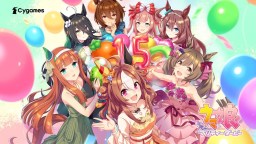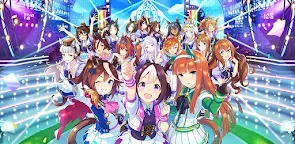 Uma Musume: Pretty Derby | Japanese
Uma Musume: Pretty Derby
Desenvolvedor: Cygames, Inc.
☞ Outra versão: Simplified Chinese | Traditional Chinese | Korean
Uma Musume Pretty Derby is a simulation game released by Cygames for Android, iOS, and PC (DMM GAMES) platforms. The game is available in Japanese, Korean, Traditional Chinese for now. Besides the game Uma Musume Pretty Derby, Uma Musume also has a series of anime, manga, etc.
Most of the characters in the game use real-life racing horses as their prototypes. Players will act like a newbie trainer to help the Uma Musume to win the Twinkle Series tournament and fulfill their dreams.
After players pick their horses, they will need to train them based on their attributes including speed, stamina, power, temper, intelligence, etc. ( Some of the attributes can be inherited by new characters)
During their training, your Uma Musume may come across different obstacles. It is your job to communicate and solve their problems!
Moreover, the game will hold various events according to actual time and seasons.
Cast:
Special Week (CV: Azumi Waki)
Silence Suzuka (CV:Marika Kouno)
Tokai Teio (CV: Machico)
Oguri Cap (CV: Takayanagi Tomoy)
Gold Ship (CV: Hitomi Ueda)
Vodka (CV: Ayaka Ōhashi)
Daiwa Scarlet (CV: Chisa Kimura)
Mejiro McQueen (CV: Saori Oonishi)
Symboli Rudolf (CV: Azusa Tadokoro)
Rice Shower (CV: Iwami Manaka)
Haru Urara (CV: Yukina Shutō)
Nice Nature (CV: Kaori Maeda)
and more!
2909913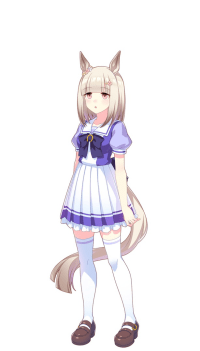 npc characters WON'T be playable calm down. even happy meek (which is popular character) wasn't added as playable???? what are you talking about come on

maybe on third anniversary we will know something about playable npc's, but they're part of the training scenarios, so that cannot be possible (in my opinion).
2697813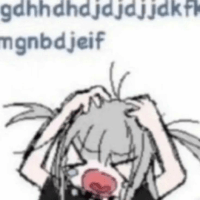 i know global version is coming out soon, considering we got simplified chinese and korean and global should be next. until then, im just gonna wait for it to release since i dont understand japanese nor the game's mechanics
Carregando...