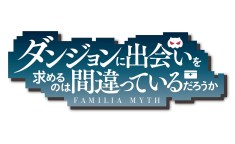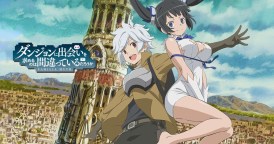 Is It Wrong to Try to Pick Up Girls in a Dungeon? (To be decide)
Desenvolvedor: NEOWIZ
Mais dos mesmos deselvolvedores Mais

IDLE Death Knight

Idoly Pride | English

IDOLY PRIDE | Korean
Neowiz is developing and handling distribution for a new mobile RPG based on the "Is It Wrong to Try to Pick Up Girls in a Dungeon?" which will be a global release outside of mainland China, and GREE Entertainment is working on planning cooperation.

Further information—including title, release timing and more—will be announced at a later date.

Based off of a light novel of the same name written by Fujino Omori and illustrated by Suzuhito Yasuda, Is It Wrong to Try and Pick Up Girls in a Dungeon? is set in the world of Orario, where adventurers band together and look for treasures in an underground labyrinth known as Dungeon. However, for Bell Cranel, fame and riches are secondary to what he wants to find the most: girls. He soon finds out though, that anything can happen in Dungeon, and winds up being the damsel in distress instead!

Carregando...