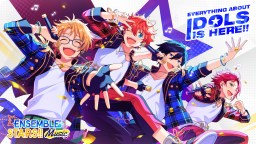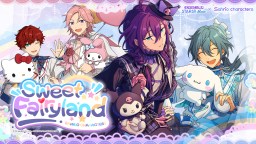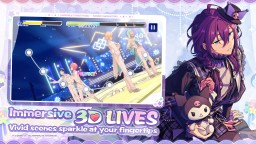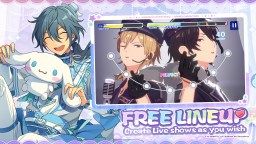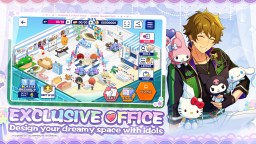 Ensemble Stars!! Music | English
Ensemble Stars!! Music
Desenvolvedor: Happy Elements K.K
☞ Outra versão: Korean | Traditional Chinese | Simplified Chinese | Japanese
Ensemble Stars!! Music is a male idol rhythm game developed by Happy Elements K.K for Android and iOS platforms. This is the English version for the players in the US, UK, Canada, and Australia and there are Chinese, Korean, and Japanese versions available.
This game is one of the sequels of the Ensemble Stars!! series. Ensemble Stars series is separated into Ensemble Stars!! Basic and Ensemble Stars!! Music with different gameplay but the same story and characters. 3DMV and music rhythm mode can only be played in Ensemble Stars!! Music, while the latest chapter is only included in Ensemble Stars!! Basic. The account data of the two games cannot be linked or imported.
The new chapter of Ensemble Stars!! Music takes place one year after the Dream Festival. At this time, some characters have graduated, and the player is no longer a transfer student of Yumenosaki Private Academy. The player became the producer of the P agency and the goal is to provide all aspects of support for the Ensemble Stars idols.
Official website:
https://www.ensemblestars.com/

Official Facebook(UK, CA, AU):
https://www.facebook.com/enstarsmusicEN

Official Facebook(US):

https://www.facebook.com/enstarsmusicUS

Official Twitter(UK, CA, AU):
https://twitter.com/enstarsmusic_EN
Official Twitter(US):

https://twitter.com/enstarsmusic_US

---Below is the information provided by the developer---
Ensemble Stars!! Music is a mobile rhythm game that is originated from Ensemble Stars!! and developed by Happy Elements. It has more functions and interesting stories than the prequel. Players can dress up their favorite idols with different fashion items and clothes.
2088613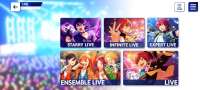 Hello there producers. Great news!! Starting from the new update at version V 1.15 we'll have ensemble live feature. To which we can play together with our friends or other producers. I already explained about this in my other guide but I'll re explain again from beginning.

From your room/homescreen, you can make am access to live stage. From here, you can choose ensemble live.
2080181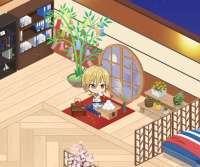 #GameRantsandStuff #EverythingStars

It seems there's a tradition happening in my Office since I bought the Moon Viewing 🤔

At first, I posted Hiyori here enjoying the Japanese experience by doing a Moon Viewing, he then goes to the Tanabata to make a wish. And I thought that was cute.

But then, it must be something in the AI in my Office that the boys who do Moon Viewing also go and make a wish on the Tanabata 🤔

Kaoru, for example

Carregando...