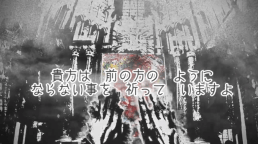 Prayer Play
Prayer Play
Desenvolvedor: フロシキラボ
Prayer Play is an indie horror puzzle game for PC, Steam, and itch.io and will be released in December 2020.
​
・Three rituals
The protagonist performs three rituals. Let's clear everything in your own sense.
・New original language.
※This language does not support ABC. Includes linguist analysis charts and religious scriptures.
Further differences in interpretation are included.
This game can never be cleared without reading and studying the two PDFs and analyzing and decoding them correctly.
・Mysterious religion
※The cult religion in this game is fictitious. It has nothing to do with each real religion.
official web site:
Carregando...