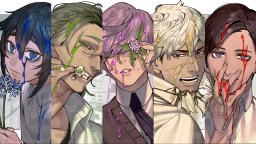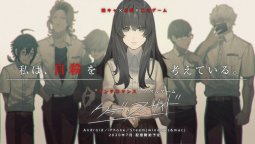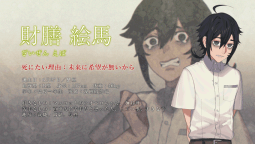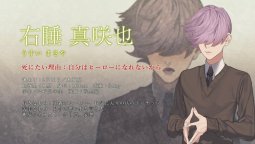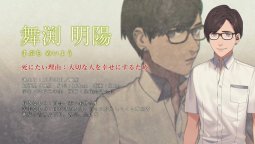 Club・Suicide
Club・Suicide
Desenvolvedor: Celtia.inc
Club・Suicide is an anti-romanticism otome game developed by Celtia for mobile and PC. All five characters featuring in this game are depressed and have a serious urge to kill themselves. There are 20 endings in this game, and players' choices throughout the game will alter the ending of the game.
It is the graduation season, and teens want to kill themselves. Players role-play as a teenager who is bad at handling interpersonal relationships. She discovers a weird poster that introduce a society named Club・Suicide. Out of curiosity, she joins the club. However, the five teenagers of the club announce that they will cut off all emotional ties with the world and kill themselves after a week. She realizes that she doesn't want to end her life yet, but she is too afraid to tell others. What should she do?
785033
for those who dont onow yet the pc version is now available to play, it's for pc only for right now. the game will be only in Japanese but i think you can find some translations round somewhere or just translate it yourself. you can download the game at official website
575668
This game looks really good ♥ but too bad i don't understand japanese well ( ̄▽ ̄;), i hope there's an english version but even tho there isn't ill still play this game 'cause the story's very interesting and anticipating (≧∇≦)❤❤❤
Carregando...