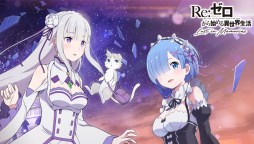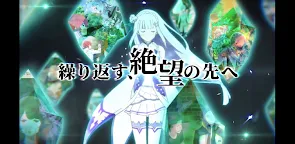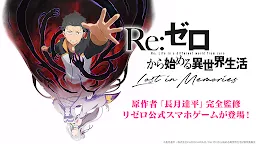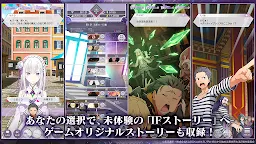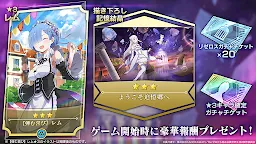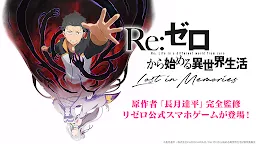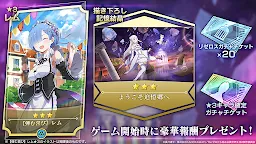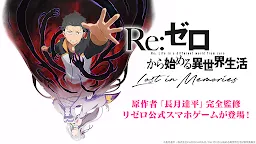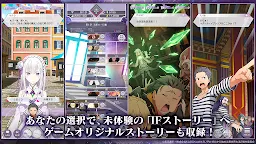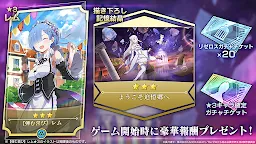 Re:Zero Lost in Memories | Japanese
Re:Zero Lost in Memories
Desenvolvedor: SEGA
[Este jogo não está mais em funcionamento.]
☞ Outra versão: Thai | Traditional Chinese
[The game server has been shut down on12 May 2023. ]

Re:Zero Lost in Memories is a RPG based on the famous anime "Re:Zero − Starting Life in Another World" and the game is developed by SEGA Games. This is the Japanese version, and there are also Traditional Chinese and Thai versions.
The game features the story of the original series depicting a high school student Natsuki Subaru being teleported to a different world and realizing that he had acquired the ability to turn the time back after his death. It also collaborated with the creator of the series Nagatsuki Tappei to write an original plot for the game and IF story for countless possible outcomes as players make different decisions in the game.
In the game, the player will act as the protagonist and go through his adventure to retrieve his lost memories. The turn-based system and the RPG elements will be familiar for those who have played Japanese anime-adapted games. You will be able to collect your favorite characters from the series through the Gacha to experience the story, fight other players in PvP, and make the adventure of your own according to the choices you make.
One thing worth mentioning is that the team that produced the anime and the voice actors such as Takahashi Rie, Minase Inori, and Murakawa Rie participated in the production, let alone the author himself for the story creation. The quality will make the fans feel just like they're watching the anime when playing the game.
1551047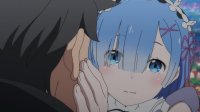 #TopAnimeCharacter_Rem
This #TopAnimeCharacterAwardFinal is for Rem. "The forgotten girl" they said. "The rejected" they said. meh. just stop.

"Who's Rem?", "Dead Rem", "Rejected Rem". take that off and what could you do?
1350577

#Anime #Birthday #Re:Zero #Emilia #MHA #MyHeroAcademia #Yaoyorozu
Today is the birthday of Emilia from Re: Zero and Momo Yaoyorozu from MHA! They are both courageous, independent, and smart girls.
Emilia showed her kindness and bravery from the beginning of the show. Her considerate and caring personality makes people like her so much!
As for Yaoyorozu, she demonstrated her capability of strategic thoughts and leadership as the vice class president. She has proven herself a trustworthy, resourceful, and reliable hero even she's still a student!
I wish them the best birthday!
Carregando...