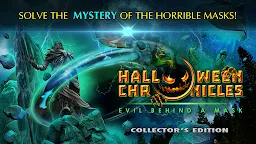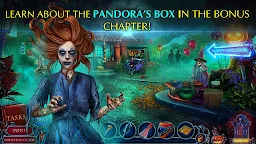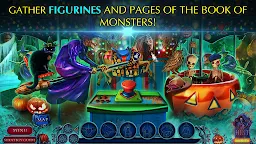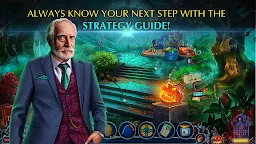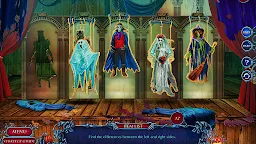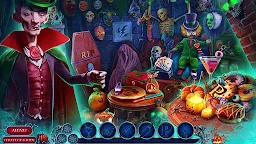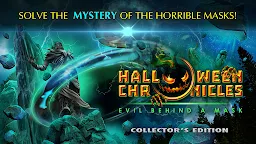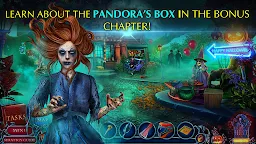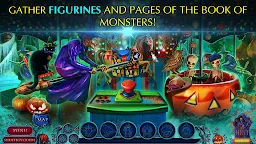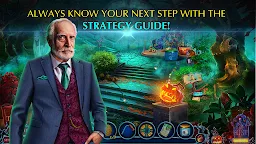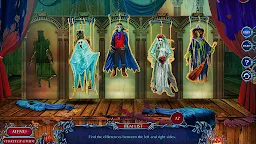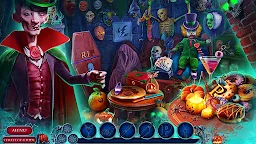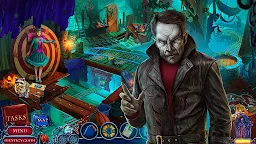 Hidden – Halloween Chronicles: Evil Behind a Mask
Hidden – Halloween Chronicles: Evil Behind a Mask
Desenvolvedor: DominiGames
Hidden-Halloween Chronicles: Evil Behind a Mask is a spooky puzzle game for mobile.
Autumn brings your newest Halloween hidden objects game free for those who aren't afraid of nightmares! It's almost the Halloween day in this one of the best new hidden object games, and it almost became a tradition to celebrate it with your family enjoying trick-or-treat, playing search and find games with your relatives. This time, your uncle Oswald gathers you and your Dad together in his mysterious Shop of Horrors! It's full of interesting items, decorations, posters, and just this morning Oswald received a set of mysterious masks! But just before you arrive, putting on one of the masks makes your Dad… turn into a monster! Turned out that the masks were created by the Boogeyman, the Lord of Horrors, and it all is a part of his plan to return to the world of people! It's up to you now to solve lots of free hidden object games and puzzles and save your dearest and nearest from the masks influence. Do you have what it takes to see all the seek and find hidden objects and solve interesting finding object games to prevent the Boogeyman from releasing all the humans fears before it's too late? Find out in this mysterious thrilling Halloween hidden objects game - Halloween Chronicles: Evil Behind a Mask Collector's Edition!
· SOLVE THE MYSTERY OF THE HORRIBLE MASKS!
Your uncle Oswald received several Halloween masks, but he doesn't yet know the horrendous story behind them! Learn their secrets while playing the best Halloween games free and solving mysterious hidden treasures puzzles! Can you save your family from those masks' influence?
· LEARN ABOUT THE PANDORA'S BOX IN THE BONUS CHAPTER!
Play as one of your ancient relatives and learn the history of the Pandora's Box in the Bonus Chapter! Go through tons of the hidden object games Halloween can offer! Play finding games and solve spooky riddles to save you beloved wife from becoming a victim to the Boogeyman!
· GATHER FIGURINES AND PAGES OF THE BOOK OF MONSTERS!
One of the best Halloween-themed hidden object games free new, this game has everything that you will enjoy! In this version of Halloween Chronicles Evil Behind a Mask Collector's Edition full of free object finding games, you may also collects morphing figurines, coins to buy items for your study, lost pages of a mysterious Book of Monsters, as well as download wallpapers, replay your favorite search games and enjoy concept arts!
· ALWAYS KNOW YOUR NEXT STEP WITH THE STRATEGY GUIDE!
This new game is full of perfectly drawn locations and incredible landscapes! Learn more about the Boogeyman and his masks, as you play hidden objects games for free! Get help from the bravest locals and save them from grave dangers to learn how to stop the Lord of Nightmares!
Download and play our new finding object game of Halloween Chronicles: Evil Behind a Mask Collector's Edition and enjoy the impressive seek and find games free and wonderful puzzles! Suspense, thrilling plots and unforgettable emotions are waiting for you in Halloween Chronicles: Evil Behind a Mask Collector's Edition!
_____________________________________________
Hidden objects free games on our official website:
https://dominigames.com/
Become our fan on Facebook:
https://www.facebook.com/dominigames
Check out our Instagram and stay tuned:
https://www.instagram.com/dominigames
Carregando...