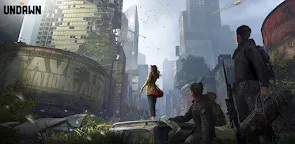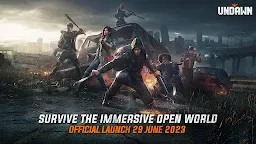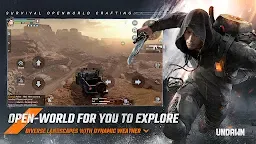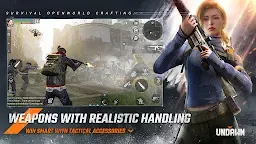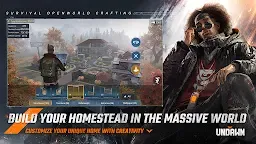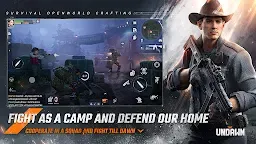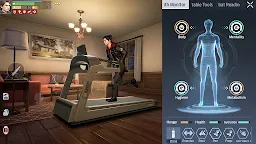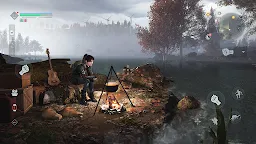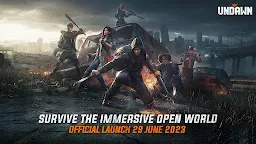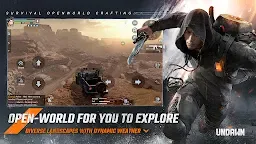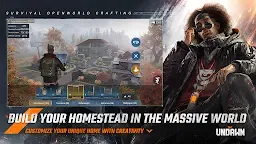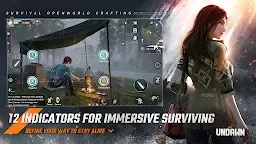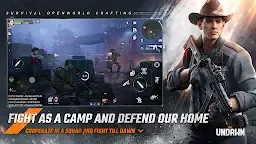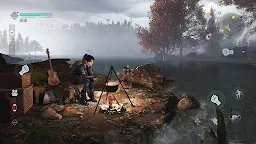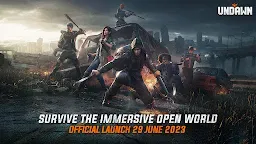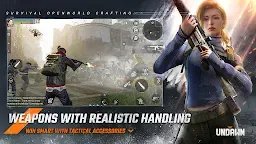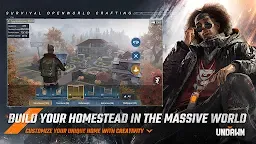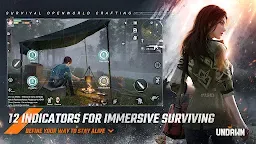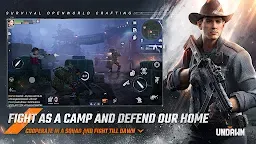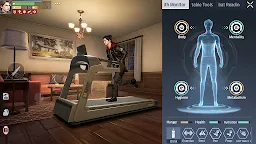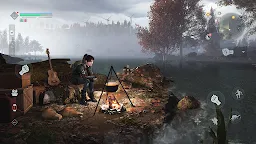 Undawn | SEA
Undawn
☞ 다른 버전: Japanese | English | 한국버전
Undawn is a free-to-play open-world survival RPG for mobile and PC developed by LightSpeed Studios and published by Garena Mobile Private. . This is the SEA version, and there are also English ,Korean and Japanese versions.

Pre-register for the AAA survival shooter MMORPG! Join the Ravens to explore the realistic open world, partner up against zombies, and rebuild the world. Stay alive!
Pre-register for the best doomsday survival MMORPG of the year NOW! Join the Ravens to immerse in the realistic open world, partner up against zombies, and rebuild the world.
Garena Undawn is an ultra-realistic doomsday survival game with wasted cities covered in greenery, constant-changing weather conditions and roaming zombies. Every Survivor must survive the unknown dangers in the night, while holding the hope to carry on as they wait for daybreak.
|Realistic survival - physiological metrics|
Experience weather changes including sunny, thunderstorms, snowstorms, etc. Adapt to physiological changes due to weather and closely monitor 12 survival indicators ie. hunger, mental state, health and emotions.
|Tactical coordination - smooth shooting experience|
Wield weapons with tactical skills, build a team and compete with other players. Enjoy realistic shooting experience and exciting battles.
|Open world - explore seamless maps|
Up to 9 types of realistic landscapes including abandoned cities, vast canyons and misty forests, with many cars and motorcycles for players to drive and race with, while exploring the great doomsday world freely.
|Free identity - high personalization|
Master various abilities needed to survive in the apocalypse and pass certification to become a professional, unlocking more survival skills. Moreover, you can tailor your look according to personal preferences and equip with rich fashion to be unique.
|Defend your camp - fight against opposing forces|
Craft tools, master various weapons, build shelters and find fellow survivors to defend against unknown threats and survive together!
|Personal homestead - build a safe zone|
Massive land space, thousands of furnitures and plants available for players to build personal homesteads brick by brick.
For more information, please refer to:
Official:
https://ud.garena.com
Instagram:
https://bit.ly/InstagramUndawnEN
Youtube:
https://bit.ly/YoutubeUndawnEN
Facebook:
https://www.facebook.com/GarenaUndawnEN
Facebook Group:
https://bit.ly/FBGroupUndawnEN
로딩중