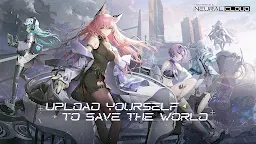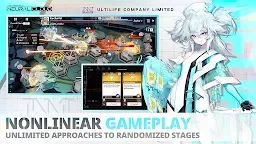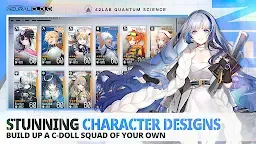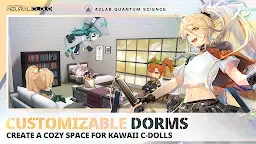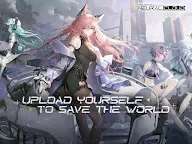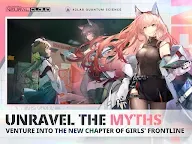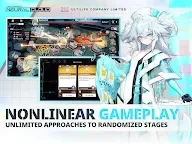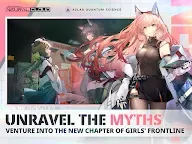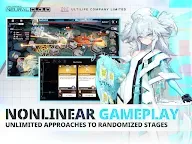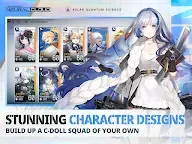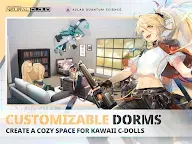 Neural Cloud | English
Neural Cloud
☞ 다른 버전: Traditional Chinese | 한국버전 | Japanese | Simplified Chinese
Neural Cloud is a 3D strategy roguelike mobile game.

"Warning! Fatal Error: System integrity severely compromised..."
This is an unprecedented threat to the existence of Dolls. In face of formidable enemies and a future filled with uncertainties, the scattered Dolls grit their teeth and steel themselves as they travel in search of the slim hope of salvation.
Humankind may have abandoned them, but as the person in charge of "Project Neural Cloud", you have steadfastly set foot in this unknown land and founded the "Exiles" as you take in meandering Dolls. With you as their leader, the Exiles shall explore the secrets of the world, find a way out of this desperate situation, and uncover the truth...
「Unique and intricate characters」
Next-gen Dolls from all walks of life await your orders. Seek them out and expand the ranks of the Exiles. Train your favorite Dolls and help them break free of the shackles on their neural clouds. Uncover their hidden pasts... Hush, those are secrets between you and your Dolls.
「Combat that calls for both strength and strategy」
Experience a brand-new combat mode that embodies the essence of roguelike games, with meticulous settings and characterization. Take risks and engage powerful enemies, play it safe and carefully plan your moves with the big picture in mind, or play it by ear and improvise depending on the situation⁠—more than one path leads to victory. Organize your ranks and come up with viable team comps while making good use of friendship buffs, and leave the rest to the Exiles.
「Fun and functional construction system」
Gather materials on your journey to construct and upgrade facilities within the Oasis, the Exiles' new home. Build a city based on your preferences, upgrade its infrastructure, and construct dormitories to obtain rich resources and powerful buffs. May you and your beloved Dolls enjoy a brief respite before you set off on your next adventure.
로딩중