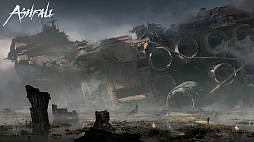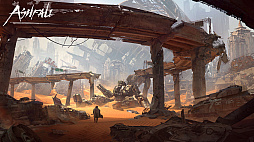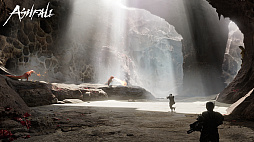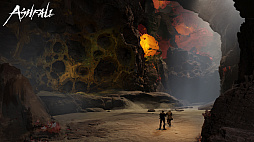 Ashfall
개발자: Netease Games Global
Ashfall is an upcoming adventure shooter MMORPG from Legendary Star Studio. It is set to be released on PC, iOS, and Android in 2023.
The background of this game is a stylized post-apocalypse wasteland that tasks player to leave their Vault in the aftermath of a nuclear war to search out the Core of Creation, which may be the only hope of ensuring the survival of the human race.
▍About Ashfall
Ashfall is said to be an open-world MMORPG, focusing primarily on shooting mechanics. Players get to explore this war-torn world, searching for resources in a world that has barely any left to share.
You will encounter various dangerous beasts and horrifying scenery from the war, scavenging for weapons, and write your own post-apocalyptic story. You can also enjoy the game with a friend or two, as the game supports online multiplayer with crossplay across iOS, Android, and even PC.
The world was torn asunder after a nuclear war between humanity and machines, leaving the world covered in sand, dust, and with remnants of old humanity. The game is said to feature Asian elements, implying that the setting this time around is based in Asia, a place not commonly explored in post-apocalyptic scenarios, as it is usually western countries depicted with this setting.
로딩중