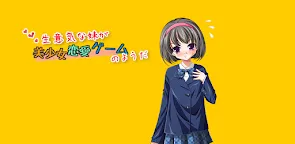 Cheeky Sister Is My Galgame
Cheeky Sister Is My Galgame
개발자: Team Moko App.
Cheeky Sister Is My Galgame is casual romance simulation developed by Team Moko App. In this game, the girl will speak to you like a real younger sister, she tells her brother all the harsh things. However, it is a work that carefully depicts the process of gradually forgiving and gradually becoming a brother complex.
Adopting multi-ending, there are two types of sister's "Amaekko route" and "Lover's route", and each has a different personality.
It's a romance app that depicts the growth of a brother complex, and you can play it to the end for free!
로딩중