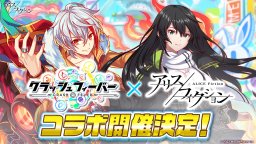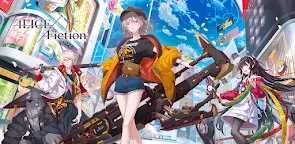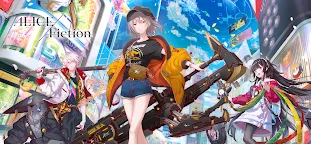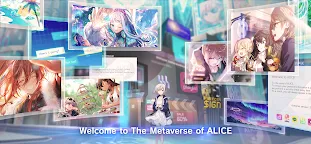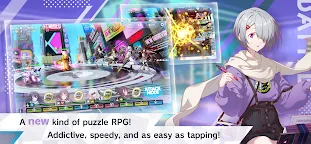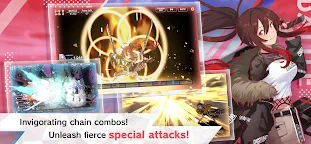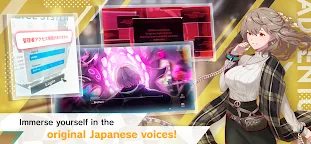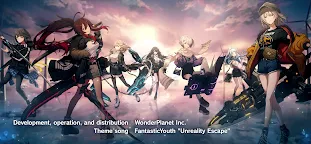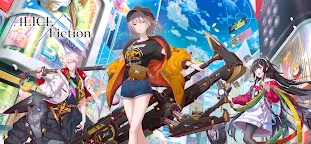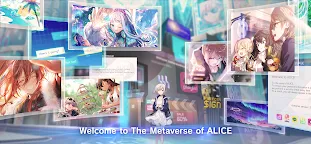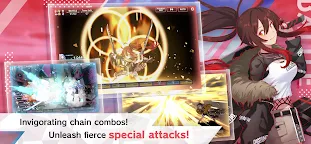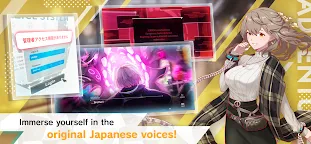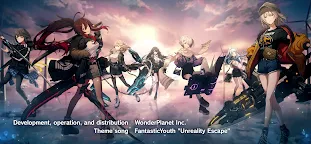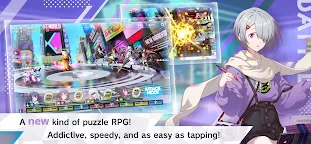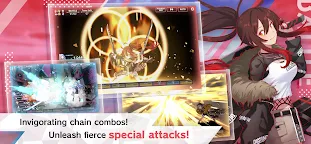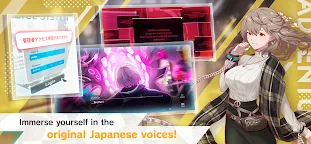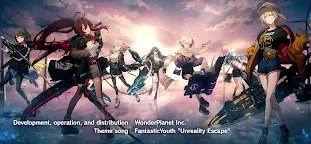 ALICE Fiction
ALICE Fiction
개발자: WonderPlanet Inc.

크래시 피버 | 일본버전

Crash Fever | Japanese
ALICE Fiction is a role-playing game developed by WonderPlanet.
The game supports Japanese, English, Traditional Chinese, and Korean.
One of the most fascinating things about ALICE Fiction is its unique and intriguing worldview, which has futuristic and sci-fi vibes with ideas like metaverse and virtual reality. As the protagonist of the story, the player will embark on a remarkable adventure in a virtual reality space called [ALICE] in order to rescue a girl called "Minato". It is confirmed that the story of ALICE Fiction will be presented with fully-voiced dialogue. Players can easily be immersed in the world of ALICE Fiction.
As a puzzle RPG, ALICE Fiction has adapted an innovative panel-breaking mechanism in its gameplay. In each stage, players need to break as many panels as possible within a certain period of time to deal damage to the opposition. The panels will be spawned from right to left endlessly, and the players need to tap on the screen to break them. If three or more panels are broken at once, a special attack will be unleashed. Such creative gameplay provides a refreshing gaming experience to the players.
Outside of battles, players can enjoy developing their characters with an abundance of enhancing mechanisms. Every character in the game is classified into different typings and positions, and they all have unique skills and abilities that make them shine in battles. As all the characters have the potential to be great when they are fully upgraded, it is all up to the player to decide which unit should be upgraded after considering their niches in battles.
With all the introductions above, there is still a lot to be discovered in ALICE Fiction, such as the individual story of each character and the amazing soundtrack of the game. ALICE Fiction will be a game that every puzzle RPG fan does not want to miss out on.
◆Main aspects◆
・Many fascinating characters!
・Fully voiced stories that take place in a metaverse!
・Exciting experience with EDM sounds!
・Compete with your friends through versus mode and claim the crown!
・Every character is able to upgrade to the highest rarity!
・Collaborations with illustrators from all over the world!
◆Story◆
You as the protagonist logs into The Metaverse of ALICE for the first time, however, a mysterious error occurs during the process.
You reach ALICE after the error, but you are told that you have lost all of your memories of your past.
Lost memory, a girl who claims to be your younger sister, and "Lost Avatars"" (The Identity Detachment Phenomenon).
As you go on a journey to find the answers, you meet many people including Folklores, and you begin to discover the problems and the truth behind The Metaverse of ALICE.
◆Theme song◆
FantasticYouth ""Unreality Escape""
◆News◆
Official Web Site
https://alice-fiction.com/en/
◆Official Twitter◆
https://twitter.com/ALICEFiction_EN
◆Official YouTube Channel◆
https://www.youtube.com/channel/UCY8LMgLGwdb9kEt_Jl4NNxw
◆Details◆
Title: ALICE Fiction
Price:Free to play(contains in-app purchases)
Development, operation, and distribution: WonderPlanet Inc.
로딩중