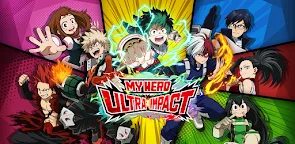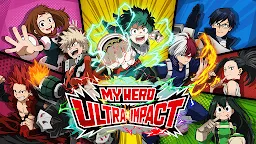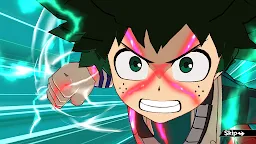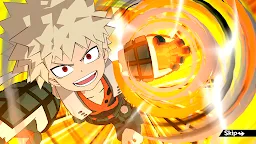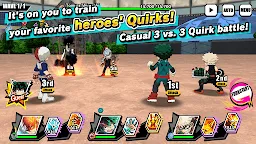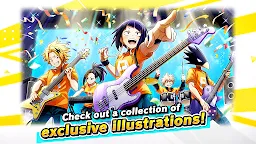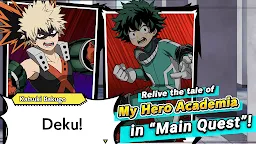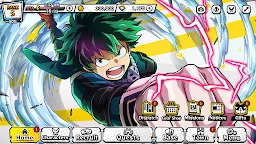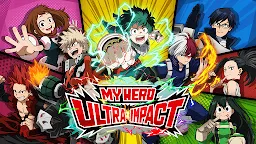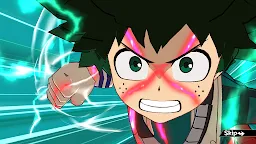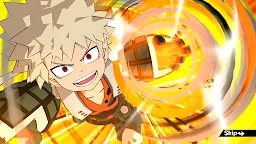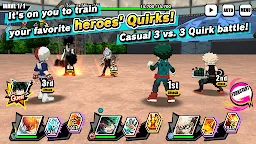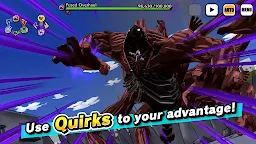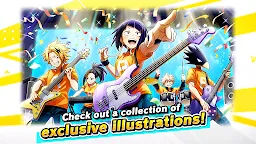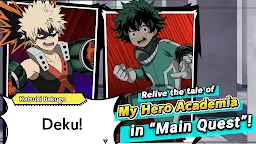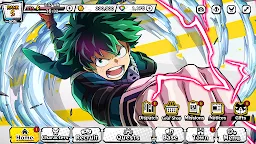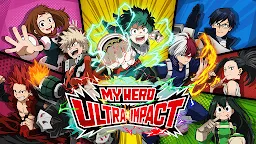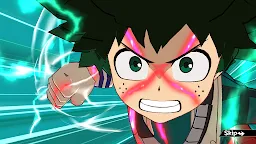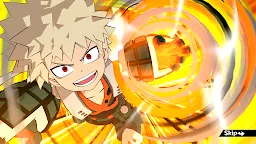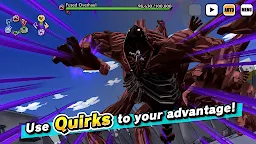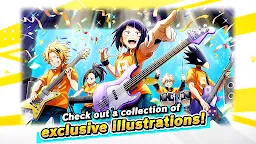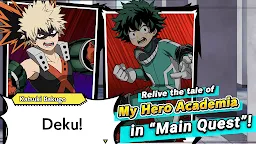 MY HERO ULTRA IMPACT | English
MY HERO ULTRA IMPACT
MY HERO ULTRA IMPACT is a RPG based on the anime series "My Hero Academia" and is released by BANDAI NAMCO. The game is available on both Android and iOS platforms.
As a game targeting the original fanbase, the game provides a re-roll option for the first 10x gacha. After the tutorial, players can re-roll without deleting the game data.
The game battle is 3vs3. Players can train their favorite heroes and use their "quirks" to fight the enemies. If you don't want to spend time fighting, you can also turn on auto mode or use "Skip tickets" to proceed.
If you like the characters in My Hero Academia, the game contains a number of newly drawn illustrations to collect. After a player obtains the card, s/he can set the picture to be shown in the home page. The card illustration will also change after the character evolves. In addition, you can customize your "Hero Base" and watch the communication between heroes.
If you like the story of My Hero Academia, you can also rewatch the stories when Midoriya and Allmight first met, the growth of class 1-A, USJ incident, UA Sport Festival, Shie Hassaikai Incident, etc.
Official website:
https://heroaca-ui.bn-ent.net/en/

Official Twitter:

---자료제공:게임 개발자---
☞ 다른 버전: Japanese
Welcome to MY HERO ULTRA IMPACT—celebrating the hit TV anime series now in its 5th season!
What you'll find in MY HERO ULTRA IMPACT:
- An explosive battle RPG with heroes and villains you know and love.
- Use your heroes' iconic Quirks and let them shine!
- Climb the ranks to be the top hero!
▼ A casual 3-on-3 Quirk battle with your trained heroes and fierce opponents!
- Activate Quirks with the tap of a finger.
- Build skill chains with your heroes' Quirks!
- Break out your flashy Plus Ultra Moves for the final punch!
▼ It's on you to develop your favorite heroes' Quirks!
- Train up with U.A. High teachers and Pro Heroes at the Unforeseen Simulation Joint (USJ)
- Formidable enemies await at the never-before-seen VE Tower!
Put together your team of heroes, use the Quirks to your advantage, and stand bravely against the heinous pursuits of the villains looming ahead!
▼ Relive the tale of My Hero Academia in "Main Quest"!
- Follow the story from Izuku Midoriya's first encounter with All Might, the No. 1 Hero.
- See the students of U.A. High Class 1-A grow, watch as USJ faces an onslaught, and compete at the U.A. Sports Festival!
- The League of Villains comes striking down, even as Shie Hassaikai becomes a threat.
- Experience familiar, memorable scenes from the TV anime and enjoy each and every battle as Deku and his friends aim to become Pro Heroes!
▼ Check out a collection of exclusive illustrations!
- Display your favorite Ultra Rare character on your Home screen and watch them come alive with the "Cinemagraphy" feature!
- Train your characters to awaken them and unlock new original illustrations.
▼ Customize your Hero Base as U.A. High School, a villain hideout or more!
- Invite your heroes and villains to your space!
▼ Test your skills in Ultra Arena!
- Challenge other players and battle against their hero teams.
- Leverage the Quirks of your carefully trained heroes to win!
- Master the game and claim your spot at the top of the rankings.
SUPPORT:
https://bnfaq.channel.or.jp/title/2021
This application is distributed under the official rights from the license holder.
BANDAI NAMCO Entertainment Inc. Website:
https://bandainamcoent.co.jp/english/
By downloading or installing this app, you agree to the BANDAI NAMCO Entertainment Terms of Service.
Terms of Service:
https://legal.bandainamcoent.co.jp/terms/
Privacy Policy:
https://legal.bandainamcoent.co.jp/privacy/
Note:
This game contains some items available for in-app purchase that can enhance gameplay and speed up your progress. In-app purchases can be disabled in your device settings, see https://support.google.com/googleplay/answer/1626831?hl=en for more details.
© K. Horikoshi / Shueisha, My Hero Academia Project
Licensed by Funimation®
©2020 BANDAI NAMCO Entertainment Inc.
로딩중