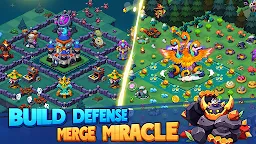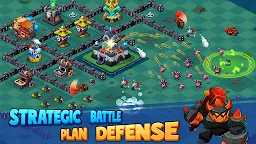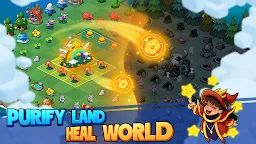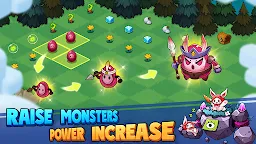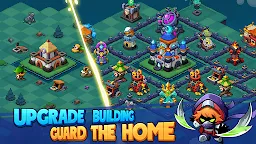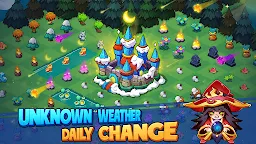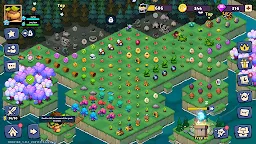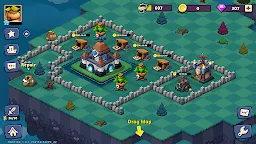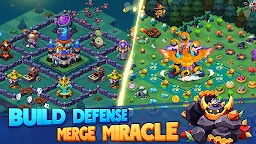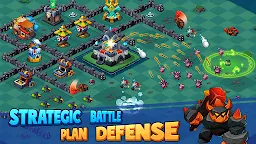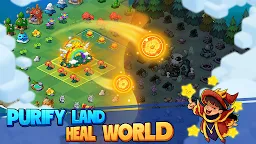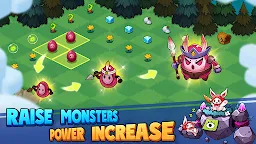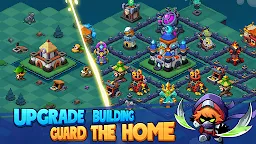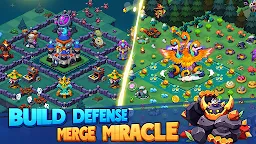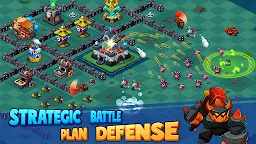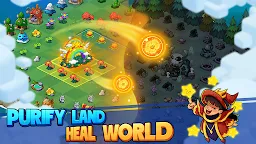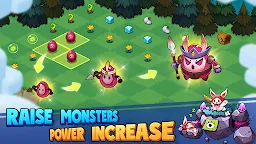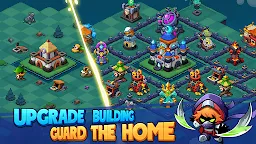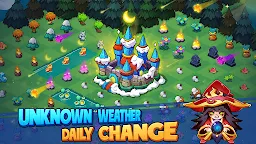 Guard and Merge
개발자: LT Fun Inc.
Guard and Merge is a strategy game developed by LT Fun Inc..

"Help, the gold thief is coming again!"
"Don't be afraid, we will help you!"
In a world where the strong is king, you must fight if you want to survive.
Complete the upgrade by merging three identical items; unlock terrain and weapons to build the strongest fortress; Build your own battle array for defense and attack. The home is guarded by us!
- Guarding Basecamp-
A constant flow of gold and diamonds, unbreakable walls, defensive weapons that deal the most lethal damage within the attack range ......we will repel the enemy again without a doubt .Want to make your base camp a nightmare in the eyes of all comers? Use all means to build it!
- Strategic Confrontation -
Waiting to be attacked is not as good as taking the initiative! A strong team is the key to your success in revenge. Use your rich combat strategy to arrange a suitable position and playing time for every elf on the field, so that you can attack quickly and accurately, and take away the fruits of victory.
- Merge Upgrade -
The core source of power for offense and defense is in your home. Whether it's items or elves,match 3 it to upgrade! You can obtain materials to build your basecamp, and make it evolve into more powerful ones! and adopt many elves to join your camp. In addition, you can start free exploration of collecting resources and purifying the lands, so as to accumulate power for better protection.
- Adventure Breakthrough -
There is no better opportunity than a challenge to sharpen yourself. Before the actual battle, why not try a wilderness adventure! Gain battle experience and optimize your team while breaking through levels.
- Elves Collection -
The home is really a magical place where countless elf eggs are birthed. Use purification magic to save them or summon magic to wake them up, and don't forget to merge them to grow into stronger partners.
- Weather System -
It rained suddenly in the sky, and the small puddles that gathered seemed to contain infinite vitality. When a shooting star traverses the night sky, will the elves make a wish for it? Wait, it doesn't seem to be a shooting star, it's a chicken leg!
Follow us:
1) Facebook
https://www.facebook.com/guardandmerge
2) Twitter
https://twitter.com/GuardandMerge
3) Instagram
https://www.instagram.com/guardandmerge/
4) YouTube
https://www.youtube.com/channel/UCZd5It4OYt1XqTvJOmls7kQ
5) Customer Service Email
guardandmerge@letuinet.com
If you like our game, please feel free to comment and leave a message for us; if you have any suggestions or advice on our game, you can contact us, we will try our best to solve it, and look forward to bringing you a happy game experience!
로딩중