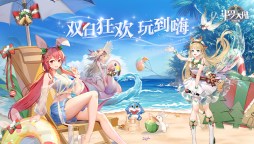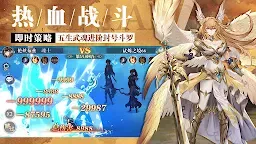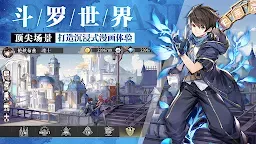 Douluo Dalu: Wuhun Awakens | SG & MY
Douluo Dalu: Wuhun Awakens
☞ 다른 버전: 簡中版
"Douluo Dalu: Wuhun Awakening" is a 2.0 brand new healing mobile game authorized by the "Douluo Dalu" IP!
=== Make an appointment now, the online benefits are full ===
1. Make an appointment for more than 300,000 people to get 5 star water ice children for full service
2. Make an appointment for more than 200,000 people to get 30,000 years of soul bone, free 10 consecutive draws
3. Store pre-registration plus code to give a gift package for the development of a soul master
3. Participate in the reservation page activity and give extra money to the juvenile Xiaowu
4. On the first day of the launch, the best quality fairy grass Acacia heartbroken red
5. On the first day of the online soul master young Tang San
=== Once the martial soul awakens, the first Douluo people ===
[Welcome to the world of Douluo]
In the game, you will become a soul master with the "five lives of martial arts" and travel to the Douluo Continent to create your own story. You will go to the sunset forest to hunt down soul beasts to obtain spirit rings, go to the Star Dou Great Forest to strengthen your Blue Silver Domain, create your own sect, and eventually become a titled Douluo. Diligent practice still has a chance to become the new generation of gods in Douluo Continent!
[Soul Master Showdown Strategy Winning]
"There is no waste of the soul master, only the combination of waste." The game uses a 1 protagonist + 6 soul master battle mode, allowing players to form their own Shrek seven monster team. Combining the optional position formation, using attribute restraint and skill matching, plus the talent field and Tang Sect hidden weapons, defeat the strong with the weak!
[Hunt and kill the 9 soul rings freely to match]
Each spirit can attach 9 spirit rings, according to the characteristics of the spirit, choose a suitable spirit ring for it to absorb. Tenth level one advancement, and eventually become a 90-level Titled Douluo, and live up to every battle of the soul master!
【Zongmen Cultivation】
Tang Sect belongs to the five halls, you can create your own Tang Sect and produce free cultivation resources! Among them, Wutang conducts mimicry training, Litang builds hidden weapons, Yaotang grows immortal grass and medicine, Mintang investigates intelligence, and Midang assists in training.
[Healing scenes and warm socializing]
The game highly restores the novel IP, invites top painters to design beautifully original scenes, stand up paintings, and create a relaxed and comfortable social atmosphere, so that soul masters can feel a different warm social experience, awaken the spirit of martial arts, and create in the world of Douluo Your exclusive peak moment. Once the martial soul woke up, the Douluo people for the first time!
로딩중