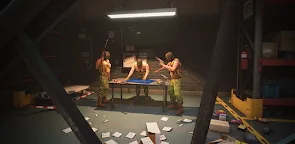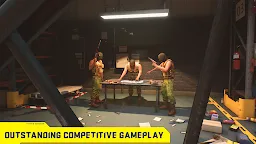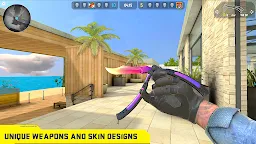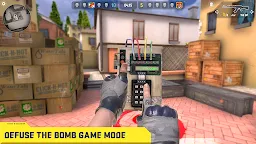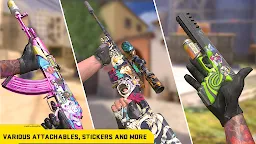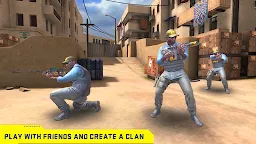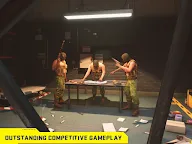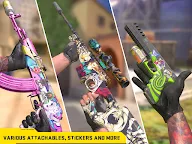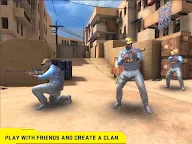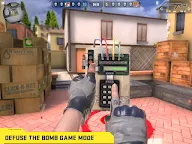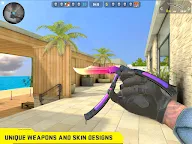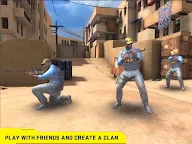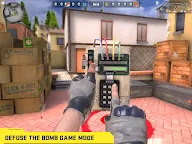 Counter Attack - Multiplayer FPS
개발자: Seven Bulls Games
Counter Attack Multiplayer FPS is a fast paced tactical Multiplayer First Person Shooter. The game contains several maps, dozen of weapons and customization for them, different game modes like - Defuse Bomb, Deathmatch, Gun Game and more.
Counter Attack Multiplayer FPS will deliver console like AAA game quality with tons of features including:
• Offline practice mode with bots.
• Online multiplayer with up to 10 players in single match.
• 8 Different unique maps.
• 4 Game Modes - Defuse Bomb, Deathmatch, Gun Game and Heroes Arena.
• Collection of avatars to choose from.
• Weekly and Monthly leaderboards with rewards for the best players!
• Skill based gameplay - weapons have different recoils, sprays and reloading times.
• Customize your game match, set a password and play with your friends privately!
• Fully adjustable game controls and crosshair.
• More than 300+ incredible weapons and attachments skins.
• Rich arsenal of weapons and utilities like - AK47, M4A1, Desert Eagle, Magnum sniper, Molotov cocktail and many more.
• Supported Languages: English, Russian, Brazil, Portuguese, Turkish, Bulgarian, German, French, Spanish and Chinese
--------------------------------------------------
We're in Discord:
https://discord.gg/counterattack
We're in Facebook:
https://www.facebook.com/sevenbullsgames/
We're in Twitter:
https://twitter.com/SevenBullsGames
We're in VK:
http://vk.com/counterattack3d
We're in Youtube:
https://www.youtube.com/watch?v=KRxiXL3Ji3g
We're in TikTok:
https://www.tiktok.com/@sevenbullsgames
로딩중