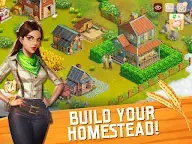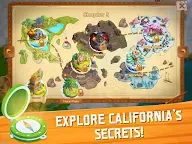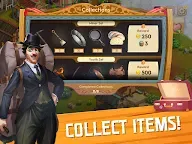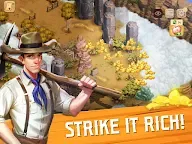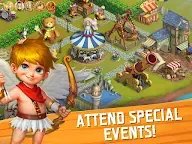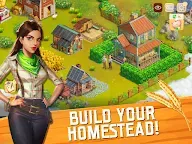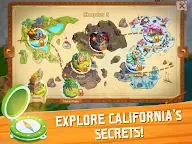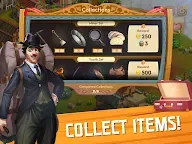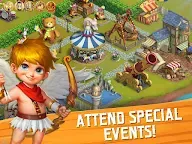 California Escapades
California Escapades
개발자: NPOL GAME
California Escapades is an adventure game developed by NPOL GAME.

Hey, adventurers! Welcome to California Escapades. Here you will be exploring the rich and dangerous land and building your own farms and city together with Jim, the Gold Miner, and Emma, the country girl. As you know, no matter how careful you are, dangers may happen on the way to gold mining in the wild west. Let's try to get it over and find the rare treasure!
Features:


• Build your dream village, town and city with unique farms, gardens, factories, production buildings and decorations!
• Complete all kinds of challenging quests to discover the secrets of California!
• Take good care of your own farm where you can keep pets and animals, harvest crops and make food!
• Meet strange people and fascinating events during the adventure in the mysterious land!
• Build your own commercial empire by selecting appropriate quests and completing farm orders from the locals with collection and production!
• Explore the wild lands and enjoy the invaluable scenery of nature!
It's Gold Rush time! Let's enter the fun game now with beautiful natural landscapes and start a legendary adventure through the
valley, desert, and snowfield in this amazing land.
California at the gold rush era has the best seaside and farmlands, where you can raise animals and harvest crops, collect resources and craft tools, and build your own village, town, and city, buy and sell properties, and explore hidden treasures and gold mining on your expeditions to the far mysterious wilderness. Escape from the real life and be an adventurer in this paradise!
Play California Escapades now and enjoy farming and harvesting.
로딩중