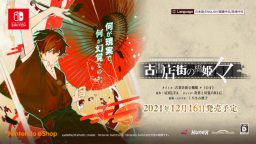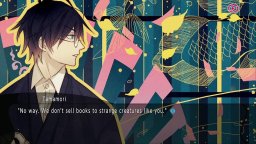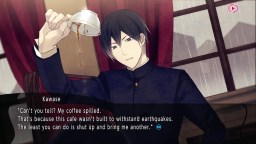 Hashihime of the Old Book Town Append
개발자: Adelta
Hashihime of the Old Book Town Append is a mysterious and psychedelic BL visual novel developed by Adelta and published by dramatic create, which operates on Nintendo Switch. The game's style is a mix of Japanese and Western culture while the story is set in the historical Taisho period in Japan. The plot of the game revolves around the protagonist, Tamamori, and the people around him as they are trapped in an endless 3-days time loop.
All characters in the game, who are full of stories and charm, are portrayed and presented by a dazzlingly colorful and beautiful style of art.
The Switch version of the game has added 5 completely new short stories that are due to be released on the 16th of December, 2021. The game will support the languages of English, Japanese, and Chinese (Traditional and Simplified). In addition, a glossary gallery will be added in the game to record and explain the terms that appeared in the game.

The story happened in the rainy season of June, Taisho 11 (1918 AD). Tamamori was an unemployed student from Aizu, who traveled to Jinbocho to fulfill his dream of entering the Imperial Universities. Due to his sloppy daydreamer nature, he got expelled from his residence in just two years. He then found a job in an old bookstore called "Umebachido". He was enjoying his gap year with the help of his friends from his hometown.
However, the friends whom Tamamori had been relying on started to commit suicide or die mysteriously one after another. Tamamori realized that he was trapped in a time loop of three rainy days, witnessing the death of his friends over and over again. Therefore, he started to find the solution to this nonsense and the way to rescue his friends in Jinbocho. Hashihime of the Old Book Town Append is a fantasy drama where Tamamori tried to discover the truth behind the death of his friends.
로딩중