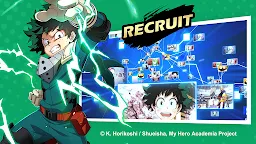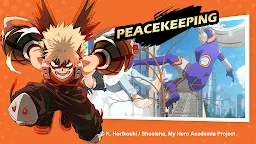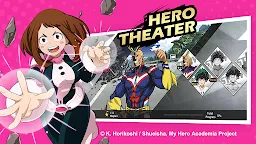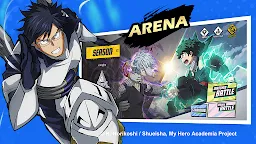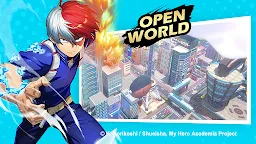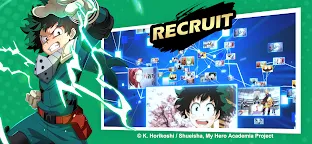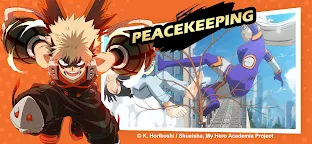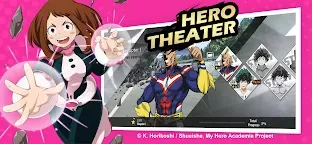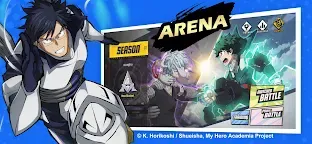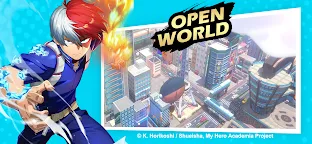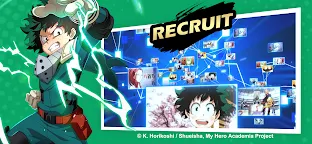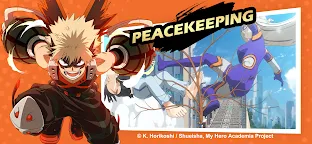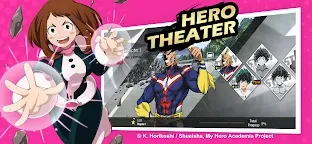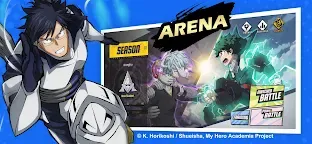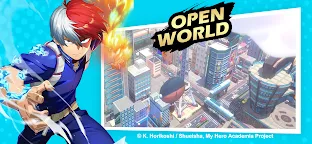 My Hero Academia: The Strongest Hero | European
My Hero Academia: The Strongest Hero
개발자: A PLUS JAPAN
☞ 다른 버전: SEA | 나의 히어로 아카데미아: 최강 히어로 我的英雄學院:最強英雄 | English | Traditional Chinese
My Hero Academia: The Strongest Hero is a 3D action game based on the famous anime series "My Hero Academia". The game is available on both Android and iOS platforms with Japanese voiced dialogues. This is the European version of the game.
In the game, the player will act as a manager at the hero office. It is their job to scout and train the heroes. Characters from the original anime such as Midoriya Izuku, Bakugo Katsuki and Todoroki Shoto will also appear in the game. Even if you get a lower class hero, you can also upgrade it to an upper class one after some training!
As for the gameplay, it is more than a simple turn-based RPG. Players will need to control the heroes and fight with strategy based on their quirks including "One For All", "Explosion", "Half Cold Half Hot", "Zero Gravity" and more.
The story includes CG from the original anime to recreate the scene. The game has a 3D open world map. Players can explore the world, encounter side missions, collect easter eggs, and experience the hero's daily life!
---자료제공:게임 개발자---
Tell the world: "YOU are here!"

An authentic adaptation of the original story of My Hero Academia,3D Action Mobile RPG, Thrilling and smooth combat experience

Izuku Midoriya, Katsuki Bakugo,Ochaco Uraraka , Tenya Iida,Shoto Todoroki, Momo Yaoyorozu,Denki Kaminari,Eijiro Kirishima , Tsuyu Asui, Minoru Mineta, Fumikage Tokoyami,Mashirao Ojiro, All Might, Endeavor, Shota Aizawa, Tomura Shigaraki, and Stain coming soon...

Recruit heroes and protect the world with their powerful "Quirks". Have fun with the exciting game features such as PvP Battles, Auto Play, Alliance, Achievement System and Dorm System while enjoying the authentic anime and anime stories.

Play My Hero Academia TSH now! Let's explore the world of heroes together!

[3D Open World]
Roam on the street freely in a vast 3D world and experience the prosperity of the super-human society.

[Main Story and Stages]
Complete the Main Quests to earn awesome rewards. Compete with other players and show your true colors in the Arena, which is unlocked at Lv.19. Join an Alliance and face difficult challenges together with your friends. And don't miss features such as the anime Story and Dorm.

[Arena and PvP Battles]
Form a team of 3 heroes and make unique combinations of "Quirks". Experience smooth battles and thrilling combat. Pick your most powerful heroes and forge an exclusive hero squad.

[Recruit Heroes for Your Agency]
Immerse yourself in a vivid world as a Hero Agent and recruit Izuku Midoriya, Katsuki Bakugo, Ochaco Uraraka, Tenya Iida,Shoto Todoroki, Denki Kaminari , and even All Might! Maintain the social security under the guidance of the elite faculty of U.A. High! Take out the League of Villains! Plus Ultra!

[Authentic Anime Story in 3D]
Recall the stories of the original anime in a remastered, interactive 3D version and enjoy the classic scenes in an immersive experience.
로딩중