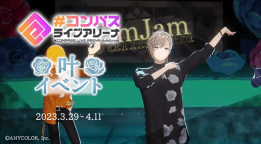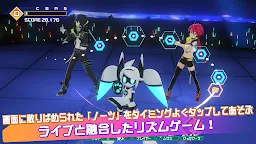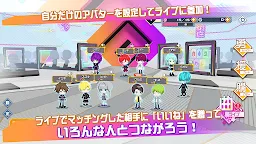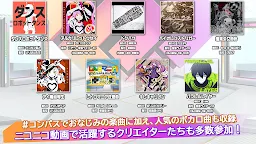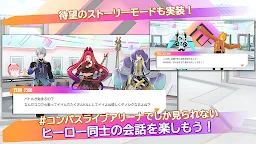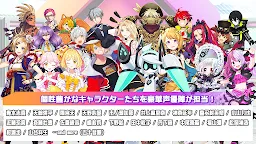 #COMPASS Live Arena
개발자: NHN PlayArt Corp.

컴파스 전투섭리분석시스템 | 일본버전
#COMPASS

A.I.M.$ -All you need Is Money-
[The game server will be shut down on 31 JUL 2023, part of the functions will be transitioned to a limited offline version. ]
#COMPASS Live Arena is a music game developed by NHN PlayArt. This game is based on the "#COMPASS Live Arena" event held by NHN PlayArt for its other game, #COMPASS. back in 2018. However, instead of a real-time battler, #COMPASS Live Arena is going to be a rhythm-based music game. The game is currently available on both iOS and Android. supporting Japanese only as the language.
#COMPASS Live Arena will include songs and heroes from the #COMPASS. The characters in #COMPASS will become performers who dance with the music to shine on stage. Therefore, this game delivers a unique experience by combining the world view of #COMPASS and great music and dance. In addition, the artwork of various illustrators, singers, dancers, VOCALOID producers, and NicoNico creators will also be showcased in this app, so there is a lot more content for the players to look forward to.
In the actual gameplay, players will join the same lobby for each game with their virtual avatars. After selecting the songs and the difficulty, the game will start amongst the players in the lobby. During the virtual live, players need to perform actions like tapping, double-tapping, and swiping with the rhythm. During the chorus of the song, there will be a "Fever" time that serves as the climax of the performance, where the costume of the characters will be changed and more fabulous visual effects can be seen. Despite the game's difficulty setting, players can continue to play while making mistakes. Therefore, the game is very beginner-friendly overall.
Another important feature of the game is the "Support Card" mechanism. In each performance, players can bring 5 support cards for receiving buffs and extra rewards by using the card's special skill. These cards can be upgraded and evolved to get stronger and unlock new features like new costumes. Therefore, players should also put more effort into developing Support Cards for more enjoyment in their lives.
For more information, please visit the official site and Twitter of the game:
로딩중