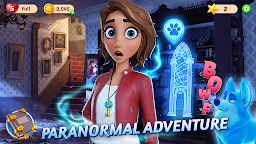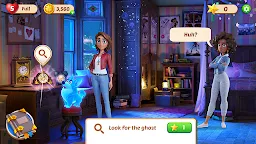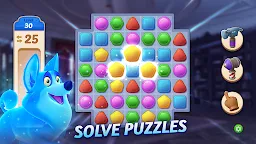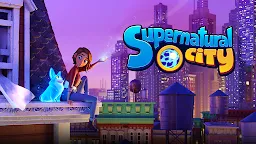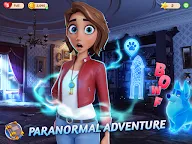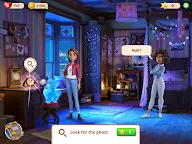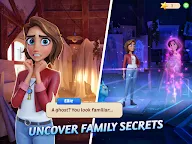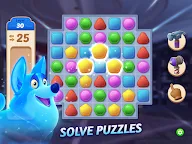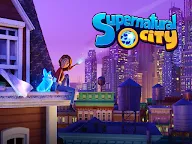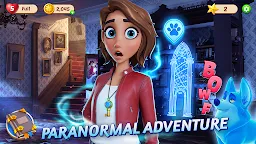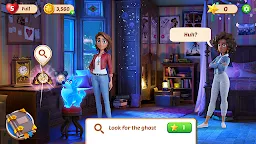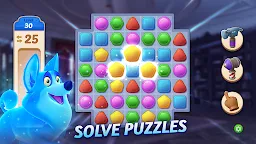 Supernatural City: Mystery Match 3

앵그리버드2

Angry Birds Journey

Angry Birds Evolution

Angry Birds Legends
Supernatural City: Mystery Match 3 is a match-3 puzzle game developed by Rovio Entertainment Corporation, which is also the developer of the famous mobile game series "Angry Bird". In this game, you need to complete stages of match-3 puzzles to help Ellie find her missing father.

In this new match 3 puzzle game from the makers of Angry Birds...
Discover the grand and bustling city of New Gateway with Ellie Delmar as she searches for her missing father – and comes to grips with a growing power to sense, see and even speak with ghosts of the departed. Ellie helps both the living and the dead by piecing together their stories, one puzzle at a time across the great city. Put together clues, follow your instincts, and take bold action. Discover the ultimate truth about the city where the paranormal is the new normal!
In Supernatural City you'll:
• INVESTIGATE paranormal phenomena across a vast city
• EXPLORE beautiful locations packed with detail to find hidden clues
• MEET a colorful cast of allies and friends helping you succeed in the big city
• TEST your skills in supernatural match 3 puzzles. Match three items to clear, find hidden objects and advance the story
• ENJOY an adaptive music system that reacts to twists and turns in the fun storylines
Supernatural passions, empathetic ghost stories and challenging match 3 puzzles are waiting for you. Can you discover the ultimate truth of Supernatural City?
-----------------------------
Need some help? Visit our support pages, or send us a message! https://supernaturalcity.zendesk.com/
-----------------------------
Supernatural City is completely free to play, but there are optional in-app purchases available.
Terms of Use: https://www.rovio.com/terms-of-service
Privacy Policy: https://www.rovio.com/privacy
로딩중