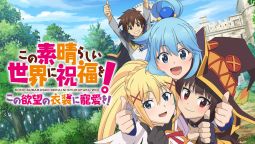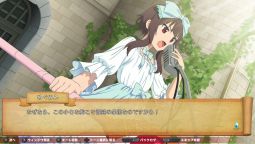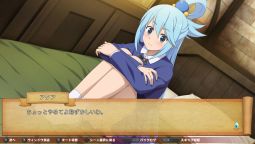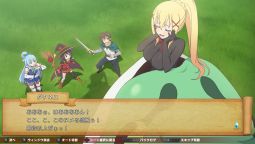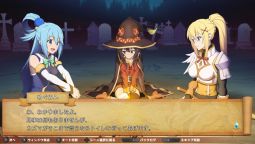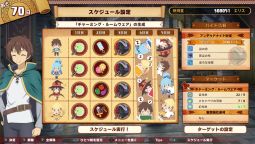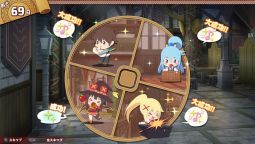 KonoSuba: God's Blessing on this Wonderful World! Love for this Tempting Attire
KonoSuba: God's Blessing on this Wonderful World! Love for this Tempting Attire
개발자: 株式会社MAGES.
KonoSuba: God's Blessing on this Wonderful World! Love for this Tempting Attire is an adventure game developed by MAGES. for Nintendo Switch and PlayStation 4. Then game is based on the famous anime named KonoSuba: God's Blessing on this Wonderful World! The story of this game revolves around the 'Black Slab' that Kazuma, the protagonist, and his companions find during a quest. They believe that the 'Black Slab' has the magical power to make various outfits. Later on, they find out that it has the curse to make people desire the exact opposite things.
This turns the masochist Darkness into a ruthless and cool-headed queen, Megumin into the founder of a loli alliance, and Aqua into a primp and proper goddess. To break the curse, Kazuma must use the Black Slab to make them outfits that fulfill their desires.
To create outfits, players will need to take on jobs and quests and use the materials gathered during jobs and quests to complete the creation of each outfit. Players also need to set a schedule for Kazuma, Aqua, and the rest of the group; if players do not complete an outfit by the cutoff date, the game will be over.
로딩중