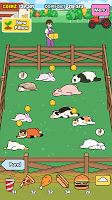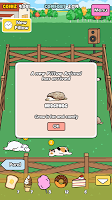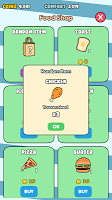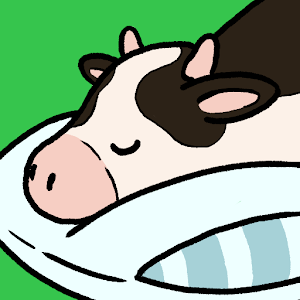 Pillow Animal Farm
Pillow Animal Farm
개발자: Kinenjin
Pillow Farm is a simple idle casual game of growing and collecting Pillow Animals.
"Pillow animals?"
"Are they pillows shaped like animals or animals made of pillow?" you asked?
It doesn't matter, because they are all fat, cuddly and cute!

Easily start your collection of Pillow Animals by requesting for new animals from the farm nursery. There are so many different kinds of pillow animals, from ducks, sheep, hippos to rarer ones like… you'll just have to find out for yourself!

It's so easy to take care of them.
– Feed your Pillow Animals their favorite food like cake, ice-cream, pizza, burger and more. Yummy!
– Keep the Pillow Animals comfortable by constantly upgrading your farm with bigger and nicer facilities.

Your Pillow Animals will return your caring for them by increasingly giving out Coinz and Comfort points. Collect these well earned points so that you can use them to manage your farm.

The management of your farm is really simple.
– Buy food supplies from the Food Shop so that your Pillow Animals are always well fed.
– Hire cheery farmhands to help take care of your farm, freeing you to personally give more of your attention to your Pillow Animals.
– Buy new facilities like larger and prettier looking fences and relaxing scented flowering plants to increase the comfort of your animals.

Keep to these simple tasks and your Pillow Animals will love living on your farm.

So start collecting the many different types of pillow animals and watch your farm fill up with more and more soft and squishy Pillow Animals!
로딩중