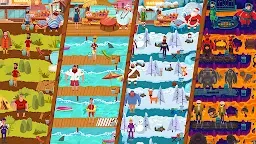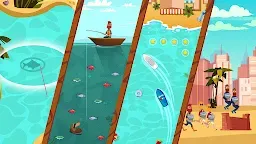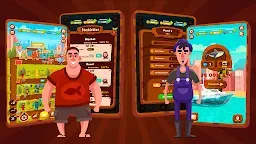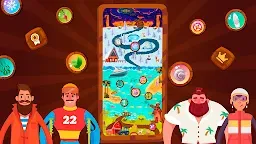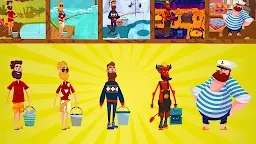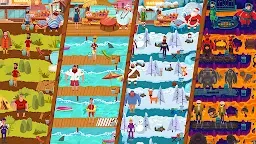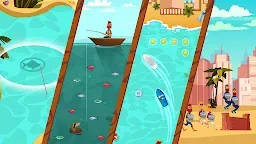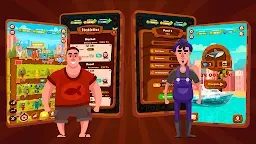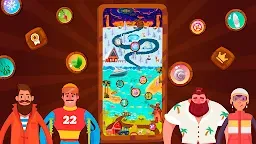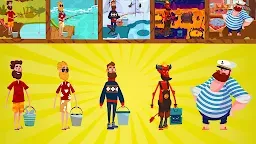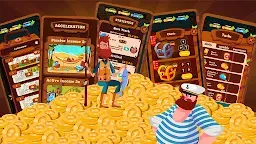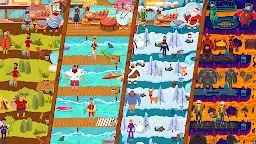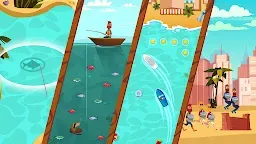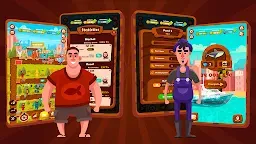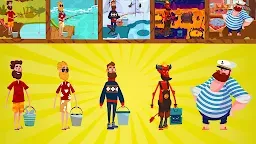 Idle Fisher Tycoon - Fishing Inc
개발자: AlexPlay LLC
Idle Fisher Tycoon, Inc. will take you on the most exciting trip you've ever been to! Just click and enjoy. You have an opportunity to govern an entire region and become the most popular fisher tycoon of all epochs − literally. As soon as your capital starts to grow, no one will be able to stop your gains.

Hey, Mr. Fisher! This clicker game is made just for you! Click, push, and then let your friends and assistants do all the job for you and take your game to the next level. Get hung up on money, Fisher Tycoon! Impress everyone with your wealth − ever growing throughout the history!

So, what are you waiting for, Mr. Fisher? Enter the game and start clicking to develop your successful fishing business. Your empire will grow and thrive, that's the deal! Since you are a perfect fisherman indeed!

Idle Fisher Tycoon, Inc. game functions:
BUSINESS CLICKER AND SEMI-SIMULATOR THAT WILL ENRICH YOU!
• Live as a real Fisher Tycoon! Click the buttons as these are your key tools.
• Click as long and as much as you like. And don't forget about rest! Since this clicker lets you get profit out of your business – even when you are offline.
• The Idle Fisher Tycoon game lets you generate both active and passive income.
• Expand your territories using your own and your partners' income.
• Earn money and make profit to spend your income only on the things you like.
• Have fun!

THE FINER THINGS IN THE IDLE FISHER TYCOON'S LIFE
• Enjoy the life of a productive Idle Fisher Tycoon, while your famous partners take care of your business.
• All you need to improve your tenure and maintain cash flows is to click.
• Earn money to enhance your business reputation. The more money you have the more respect you receive.
• Be loyal. Everyday bonuses and special prizes won't let you feel bored. Gems, speed-ups, and bonuses − you will get even richer!

THE RICHEST TYCOON OF ALL ERAS!
• Hire a mad scientist to create special bonuses and become the most respected Idle Fisher Tycoon ever!
• Skip locations with the help of the global map and create your prosperous Fisher Kingdom wherever and whenever you want.
• Become the most famous Idle Fisher Tycoon ever! So that everybody would speak about your luck and success, because your will own your Fisher Empire.

TELL EVERYONE ABOUT YOUR WEALTH
• Get on top of the richest man list! Join business sharks at the Idle Fisher Tycoon game lists.
•You have worked so hard to afford these gems. Now let other tycoons envy your success − share it on social media.

Go on a business and exciting adventure and start the life you've always dreamed of.
Only one click separates you from absolute fame and wealth.

Attention! Internet connection isn't required for the Idle Fisher Tycoon game. Play offline everywhere and every time you like! Enjoy it!

P.S. Any questions or ideas?
We are ready to help! Contact us via email: alexplay.llc@gmail.com.
로딩중