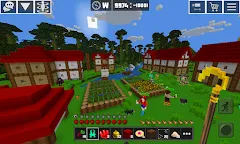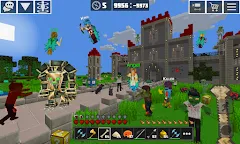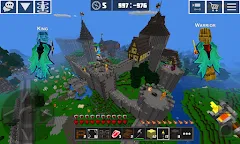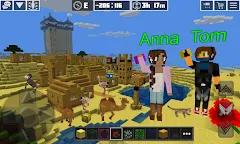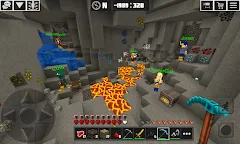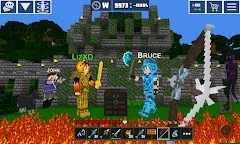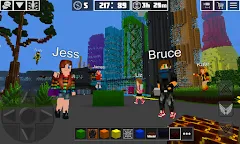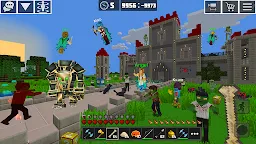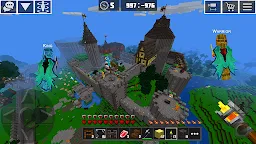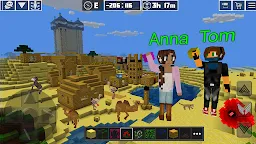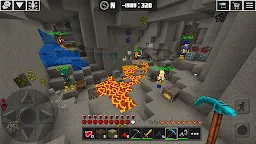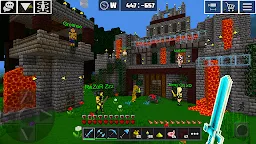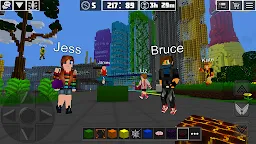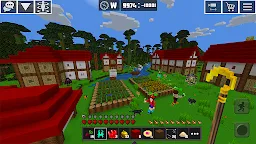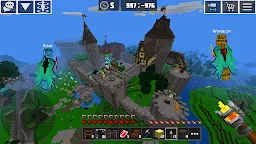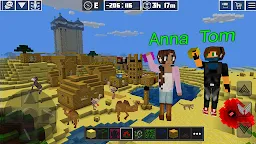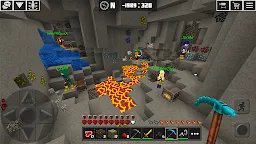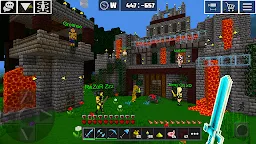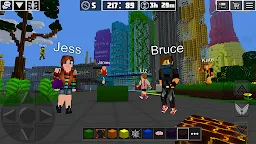 PlanetCraft: Block Craft Games
PlanetCraft: Block Craft Games
開発者: Playlabs, LLC
PlanetCraft is a sandbox adventure simulation game for mobile.
Play free block craft survival sandbox 3d online multiplayer games with survival and creative. Create mini world, craft, mine, survive, build.
Start your fun adventure: exploration, mine resources, crafting and building, survive, build battle.
Game Features:
⭐Infinite fun in massive survival online: mine, multicraft tons of block recipes, items, potions, weapons
⭐Tame pets: cats, dogs. Create iron golem to guard you from enemies
⭐Enjoy friendly animals, drop spawn eggs, watch out hostile mobs
⭐ Farm using different weapons, bone meal to speed up growing process
⭐Use different potions, splash potions, explode tnt, make traps, shoot using tipped arrows for your battle royale adventure
⭐Infinite size of the planet are making you exploration, mining, crafting and building, survivor expirience more fun. Use home point to set your respawn point
⭐Redstone system: create whatever redstone circuits you can imagine
⭐Fun exploration craft: explore creations, constructions, kraft realms, mini worlds built by others
⭐Main crafting and building. Buildcraft block world, house, village, city, realms. Play alone, play with friends
⭐Customize your character by choosing themed skins
⭐Use global or privat chat
⭐Enjoy hd pixel cube graphics
⭐Play for free under internet or wifi in best sandbox construction or survivor exploring online multiplayer games, or play offline game modes
Main game modes: Survival & Creative Multiplayer, Survivor& Creative Offline, Private Maps.

⚔️
Survival Online
allows you to gather resources, craft block, construct buildings, satisfy hunger, battle mobs while playing on massive server.
⚔️
Creative Multiplayer
allows you to build, craft, destroy construction alone or with other players.
⚔️
Survival & Creative Offline modes
for your private adventure without other player or need of wi-fi.
⚔️
Private Maps
allows you to play construction or survive games with different settings according players world modification access.
Please follow our news:
Youtube:
https://www.youtube.com/channel/UC9raRQKfSKIekED4aN6Z_Fg
Facebook:
https://www.facebook.com/playlabsmobile/
Twitter:
https://twitter.com/PlaylabsMobile
Site:
http://playlabsmobile.com/planetcraft
This is free online multiplayer block crafting and building games with great survival sandbox. Download it now. Start creating your awesome mini world adventure now.
ロード中