Weverse
開発者: beNX CO., LTD
Weverse is a social app developed by beNx for mobile.

▷ United with the fans around the world
Create fan posts and share beautiful photos for your favorite artists on Weverse.
Show your support for fan creations with cheers and comments.
▷ Exclusive contents about your favorite artists
From official releases to exclusive contents that you won't find anywhere else!
Enjoy a selection of exciting contents, handpicked for the fans on Weverse.
▷ Artists' moments of the day
See the moments–funny, touching, or inspirational–shared by your favorite artists.
Express your love for your favorite artists by cheering or commenting on their moments.
▷ Artists' posts in your preferred languages
Curious about the posts and comments in different languages? Try the easy translation feature!
Of course, translate your favorite artists' posts to your language with one tap of a button.
[Weverse Would Like to Access...]
- Device and App Activities: For checking errors in the app and improving app usability
- Device ID: For identifying devices
- Camera: For scanning QR codes
- Photos/Media/Files: For 1-on-1 support
508749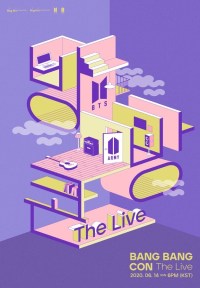 *BANG BANG CON The Live will begin at 6 p.m. on June 14 (Sunday) via pay-per-view streaming, and will be available for purchase from 1 p.m. on June 1(KST) on Weverse Shop.

[What is "BANG BANG CON The Live"?]

BANG BANG CON The Live is an online live concert that will let BTS and ARMY continue to nurture their special connection together while keeping everyone safe and healthy!

It's a multi-view BTS concert experience right in the home of each and every ARMY!! Are you ready for a virtual visit to BTS's own room, specially prepared for ARMY?

Join us for ARMY's very special "On-Contact" experience with BTS with BANG BANG CON The Live.

#BTS #방탄소년단

ロード中