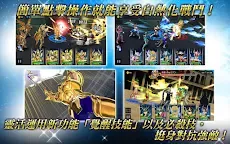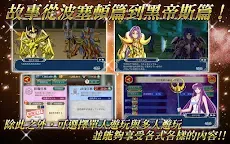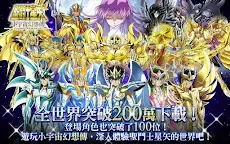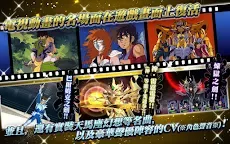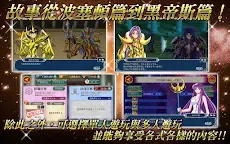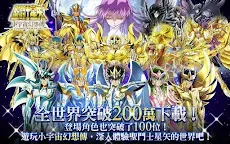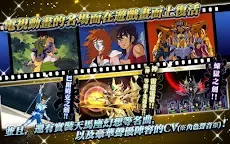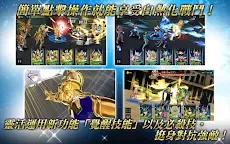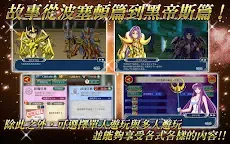 SAINT SEIYA COSMO FANTASY | Traditional Chinese
SAINT SEIYA COSMO FANTASY
【このゲームはサービス終了となりました】
Headed by "Peace Black Emperor", "Odin Seiya", the 12th Golden Saint Seiya's sacred clothing, etc., not only the Saints who are from the original TV anime series, but also the "God Libra" With 12 weapons series which is originally created by the game, a total of more than 100 characters appear in the game, and weaving a magnificent battle, allowing players to enjoy the game!
Systems:

■The scene of the TV animation is revived on the game screen
You can enjoy the Celebrity Fantasy and other famous songs in the game, as well as the CV of the luxury seiyuu lineup in the TV animation series of the Pegasus Seiya (CV: Morita Seiichi) and Virgo Shaka (CV: Sanyao Hiroshi II)!
■ Enjoy an intense battle with a simple click!
Through a simple click operation, you can launch the well-known Saint Seiya Nirvana, such as Tianma Meteor Fist, Plasma Lightspeed Boxing! And, with the new feature "Seventh Feeling Wake Up", you can strengthen your favorite Saints!
■ Story from Poseidon to Black Emperor!
After the battle with the Golden Saint Seiya on the golden zodiac stage, the story progressed to battle with Poseidon and the General of the Sea. "The King of the Black King", which is on the stage of the underworld, is finally open! Together with the goddess Athena, knock down the strong enemy in front!
■ Play all the unique game modes!
In addition to the use of carefully nurtured Saints to fight, the arena to reach the apex, and the small universe challenge to win in 15 battles. There are also the Guladu Arena, which is composed of 15 Saints to fight the jihad of the large-scale battle of the guild, and so on, to enjoy the unique game mode!
ロード中