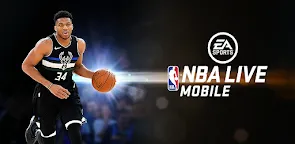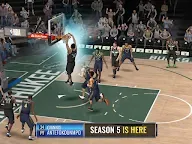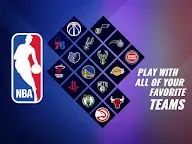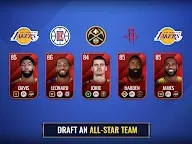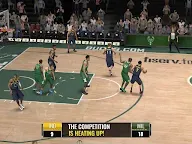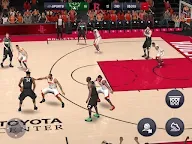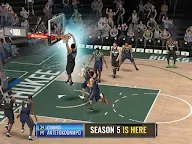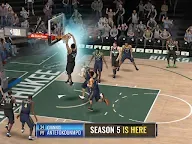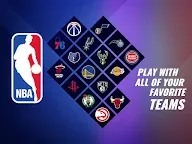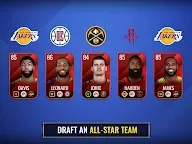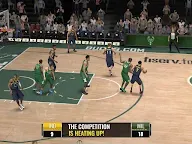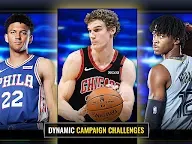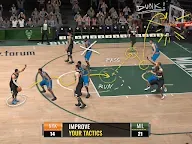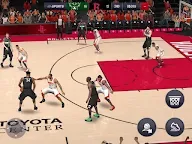 NBA LIVE Mobile | SEA
NBA LIVE Mobile
開発者: ELECTRONIC ARTS
☞ 他のバージョン: Global
NBA LIVE MOBILE SEASON 5 IS HERE. Choose your path to greatness and build your NBA super team.
Draft your team and select your lineup. Basketball legends are yours for the choosing. Increase your basketball teams' OVR throughout the season by completing sets and participating in LIVE Today and Limited Time Events. Play your way to the top and capture the spotlight to create your legacy, your way.
Dunk and dribble your way to victory in real-time tournament games and casual 3v3 basketball matchups. Compete to win PvP matches in PVP Mode, NBA LIVE's multiplayer sports game. Win games to earn arena masters and climb the ranks to prove that you've built one of the strongest teams to date.
NBA events and Campaigns are available to compete in all year long to keep your team at the top. Tournaments every week bring new content, stories, and events. Play hoops and score incredible bonuses in real-life matchups and break ankles in every mode with both friends and foes.
Download NBA LIVE Mobile and become a hoop master all day, every day.
NBA LIVE FEATURES:
LIVE TODAY
- Find your daily events in the brand new LIVE Today map
- Features numerous ongoing programs such as Team of the Week, Flashbacks, and NBA Greats
- Collect Position and Team Tokens to earn players from your favorite team
MOBILE SEASONS
- NBA LIVE Mobile will have a new ""Mobile Season"" every 2 months
- Each month, a new LIVE Pass and Monthly Master will be released along with multiple Limited Time Events
- Participate in Limited Time Events and complete sets to earn the best players in the game
CAMPAIGNS
- Along with each Mobile Season, a brand new extensive Campaign will become available
- Each Campaign has a unique theme that ties into to the Mobile Season
- Defeat your opponents as you progress through each Campaign to earn exclusive players, courts, and more
- Increase your OVR to unlock new Campaigns
DRAFT YOUR TEAM
- Draft classic NBA legends or recruit your favorite rising stars fresh out of college basketball
- Create your team around your favorite basketball players
- Get a head start based on your World Tour progress from Season 4
TOURNAMENTS & EVENTS
- NBA LIVE allows you to compete in the NBA all year long with campaigns to keep your team on top
- Tournaments every week bring new content, stories, and events
- Win to score incredible bonuses in 3v3 basketball matchups and PVP campaigns
Download NBA LIVE today and play hoops for glory.
This app: requires a persistent Internet connection (network fees may apply); Requires acceptance of EA's Privacy & Cookie Policy and User Agreement; includes in-game advertising; collects data through third party analytics technology (see Privacy & Cookie Policy for details); contains direct links to the Internet and social networking sites intended for an audience over 13.
*Facebook login required. Must be 13 years or older.
Do Not Sell My Personal Information: https://tos.ea.com/legalapp/WEBPRIVACYCA/US/en/PC/
ロード中