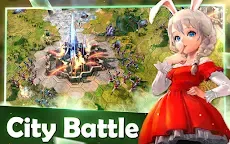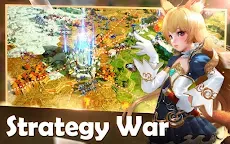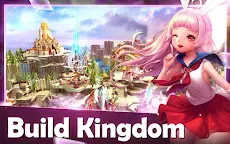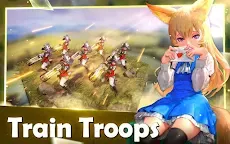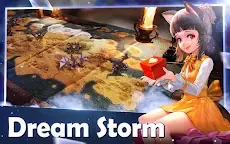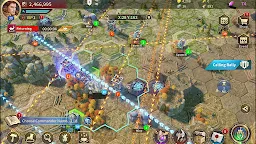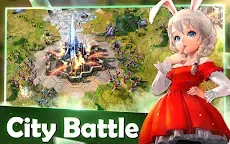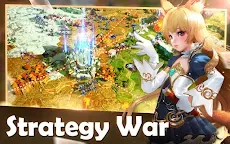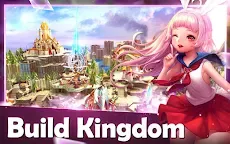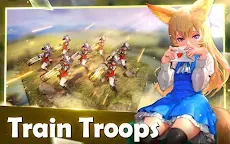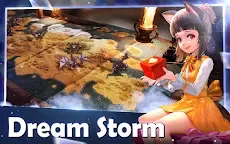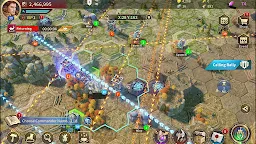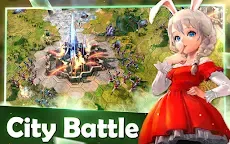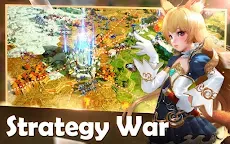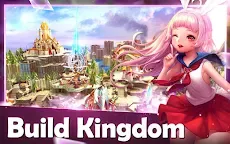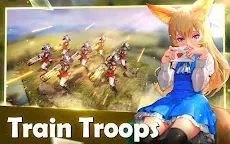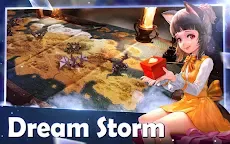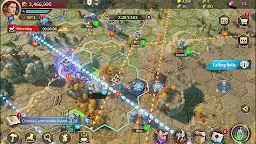 TERA: Endless War
開発者: JOYCITY Corp.

ダイスの神

ガンシップ・バトル:クリプト・コンフリクト
KOF:サバイバルシティ

BLESS MOBILE | グローバル版
[ Heroes of TERA at your command ! ]
Players can recruit legendary heroes from the world of TERA
to protect ARBOREA from Argon's invasion.
"You are the savior of ARBOREA.. You must believe in the heroes and your instincts.."
[ Supreme strategy in unpredictable battlefields! ]
Formations to optimize various classes and abilities,
Secure strategical advantage with constructing camps and teleporting your troops,
Cooperate with guild members through assembling and support,
Strategies can turn the tides of war at any moment.
"Your choices will determine the fate of your Empire"
[ Claim other cities and conquer the Empire ! ]
There are more than 50 cities within the hexagon-tiled fields.
Players can claim the cities through siege battles,
and can rule the world as the Emperor.
ARBOREA awaits you.
[ Test your limits at the Battle Arena ! ]
Compete with other players by with your team of legendary heroes at the Arena.
Teams are composed of offensive and defensive roles, so make sure to follow the latest trends!
Conquer the world with your own composition of heroes.
[ Explore numerous guild contents, the more the merrier! ]
You cannot protect the peace of ARBOREA with your power alone,
Recruit guild members to fight at your side.
Guild members can support each other by providing aid on constrcution, transportation, and research.
You will fight together in siege battles, world bosses, guild wars, and more!
[ Dive into the battle with top notch graphics using Unreal4 Engine ]
The world of legendary heroes, troops, monsters, fortresses, and 4X style hexagon tilemaps,
are all created with Unreal engine to provide top quality SLG gameplay experience.
◆ How to Disable Access Authorizations
[Android 6.0 or Above]
Device Settings > Applications > Select the App > Permissions
[Lower than Android 6.0]
Cannot revoke permissions. You must delete the app.
* The terms used above may vary depending on your device or OS version.
[Precautions]
Revoking required permissions for access authorizations may result in failure to log in to the game.
◆ Game Access Authorizations
[Required Authorizations] Access to photos, media, and files
- (For Updates) We need your permission to save the update files onto your device's SD card.
- (Storage Access) For saving game settings & caches and reliable 1:1 customer support, we need permission to access photos, media, and files stored within the device.
◆ Customer Support:
https://joycity.oqupie.com/portals/800
◆ Terms of Service:
https://policy.joycity.com/en/provision
◆ Operation Policy :
https://policy.joycity.com/en/policy
◆ Privacy Policy:
https://policy.joycity.com/en/privacy
◆ Facebook Community:
https://www.facebook.com/TERA.en
ロード中