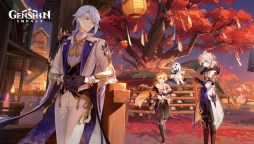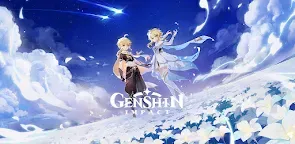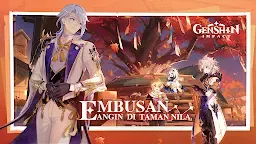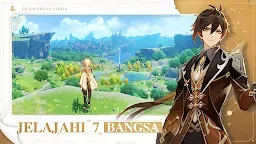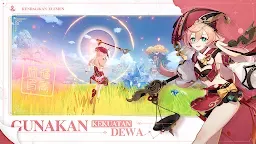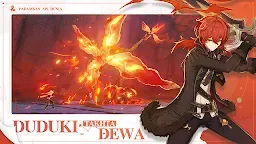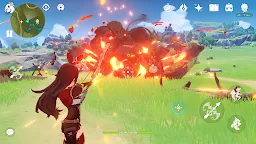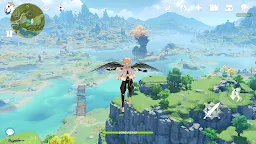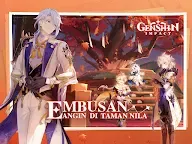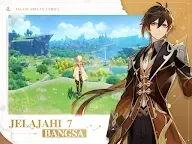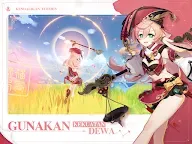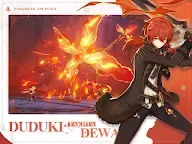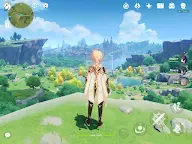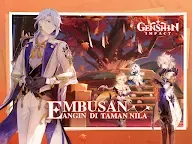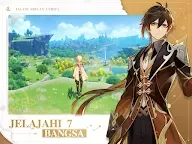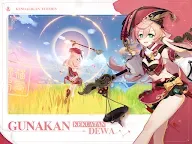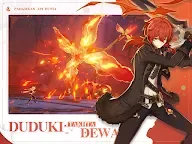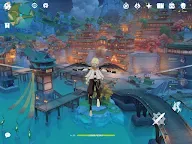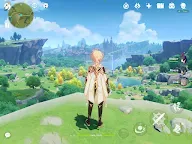 Genshin Impact
Genshin Impact
Developer: miHoYo Limited
More from the same developer More

Honkai Impact 3rd | Global

Honkai Impact 3rd | Global
Genshin Impact adalah MMORPG yang dirilis oleh miHoYo Limited dan sekarang tersedia di platform Android, iOS, PC, PS4 dan PS5. Data dapat dihubungkan di setiap platform yang berbeda. Pemain dapat menikmati permainan dengan dialog bersuara Jepang, Korea, dan Inggris. Dengan teks bahasa Cina, Inggris, Jepang dan total 13 bahasa lainnya.
Cerita terjadi di dunia fantasi "Teyvat". Pemain dapat memilih untuk bermain sebagai salah satu saudara kembar yang terpisah dengan kepribadian yang berbeda. Mereka harus memulai petualangan, menemukan orang yang mereka cintai, dan menemukan kebenaran tentang "Genshin".
Game ini memiliki lebih dari 30 karakter unik seperti Hu Tao, Xiao, Kaedehara Kazuha, dan banyak lagi!
Terdapat setidaknya 7 dewa, 7 elemen, dan 7 negara di dunia Genshin Impact.
Karena game ini adalah MMORPG, pemain dapat menjelajahi berbagai rute dan menikmati berbagai pemandangan.
1860292
#YaeMiko #GenshinImpact #Game #鼠尾蛆BrowsesPixiv
Artists: moonct, 妡兰, Ti氏@お仕事募集中, SHOUZ, 雨様, kkaags, Pocky PP੭ ᐕ)੭*, りっぱJun, 冬-24, SareaStars, 偽物鈴_suzu, LMonster怪, cattondoll, 轻舞wu, 趴趴很懒, 激情鹹湯圓, 鍾和, SaR, Kocir, 人间Euphoria, えしねこ, デンチュー, 小菜姬
1849487
[TAKEN] lf asia genshin account with any 5* except diluc, albedo and itto + liyue unlocked or a pjsk account with around the same lims / shiho lim (also 25ji > wxs > leoneed > mmj > vbs)
Loading...