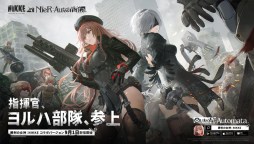 NIKKE: Goddess of Victory | Global
Goddess of Victory: NIKKE
Developer: Level Infinite
☞ Other Version(s): Traditional Chinese
NIKKE: Goddess of Victory merupakan game menembak mobile yang diterbitkan oleh SHIFTUP, penerbit yang sama dengan game Destiny Child dan akan dirilis di tahun 2022 ini.
Kisah game "NIKKE: Goddess of Victory" ini berkisah tentang dunia pasca-apokaliptik di mana pasukan besar dengan senjata misterius telah menghancurkan dunia dan memaksa umat manusia hidup di bawah tanah. Karena sebagian besar teknologi dan peradaban manusia telah dimusnahkan, harapan terakhir umat manusia terletak pada seorang gadis yang dikenal sebagai "NIKKE". Umat manusia percaya bahwa gadis ini akan menjadi senjata terakhir mereka untuk merebut dunia mereka kembali!
Game ini dirancang untuk menjadi sebuah game mobile third-person shooting yang unik! Pemain dapat mengontrol karakter "NIKKE" untuk melawan musuh di medan perang dengan membidik target dan melepaskan serangan "AOE" di area yang tepat! Setiap "NIKKE" memiliki kemampuan dan keterampilan khusus yang unik, jadi sangat penting bagi pemain untuk berpikiran strategis dan memaksimalkan efektivitas serangan dari setiap unit "NIKKE" selama pertempuran berlangsung!
Desain karakter dalam game ini didesign oleh ilustrator terkenal, yaitu "Hyung-tae Kim". Semua karakter "NIKKE" dirancang untuk menjadi karakter gadis menawan dengan karakteristik dan kepribadian yang berbeda! Selain itu, game ini menggunakan teknologi Live2D dan 2.5D PAPER FOLDING untuk membuat karakter dan animasi pertempuran menjadi lebih hidup!
Terlepas dari cerita utamanya, game ini juga mendukung mode kerja sama antar pemain yang bisa dimainkan hingga orang anggota 4. Mode ini memungkinkan pemain untuk menyelesaikan misi dengan bersama-sama.
Game ini juga menyediakan beberapa mode lainya dalam bebrapa stage lainya yang membuat game ini semakin menarik untuk dimainkan! Akan ada simulasi game di mana pemain dapat mengembangkan hubungan mereka dengan karakter NIKKE mereka!
Menarik bukan?
Ayo segera download dan mainkan gamenya!!
*Untuk informasi lebih lanjut tentang game ini, silakan klik link web resmi game dibawah ini!
Official Website (Bahasa Inggris): https://nikke-en.com/
Official Website (Bahasa Jepang): https://nikke-jp.com/
Official Website (Bahasa Korea): https://nikke-kr.com/
2646843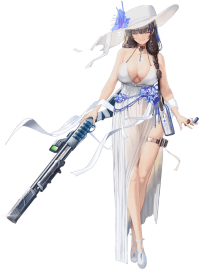 Summer banners coming up and was somewhat interested in seeing our harmacist duo in a bikini. But as with all things, Tencent ruined that too.

Originally Mary was supposed to be a shotgun user (jiggles ftw):
2482532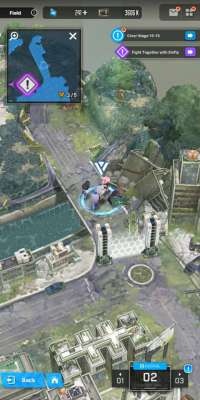 Anyone can help? I wanted to start Shifty's event, but why is the barrier emerged again and the switch is outside the barrier. Do I miss something or is this a bug? Moving around to other chapter and return doesn't do anything as well
Loading...