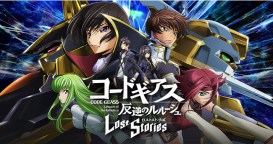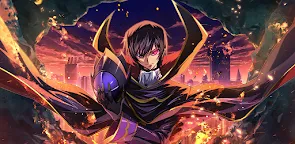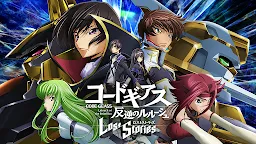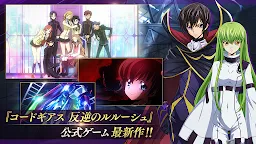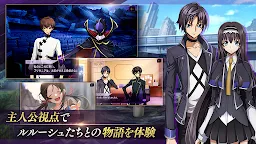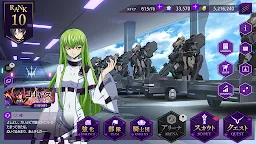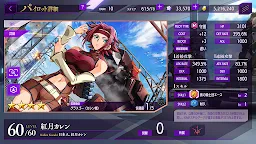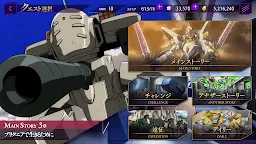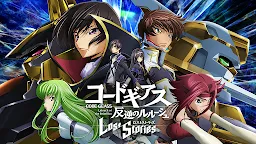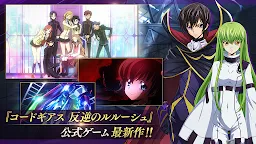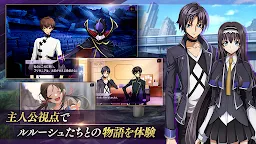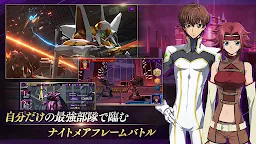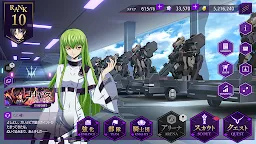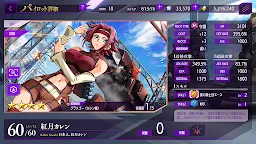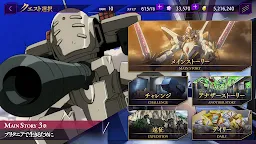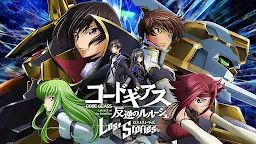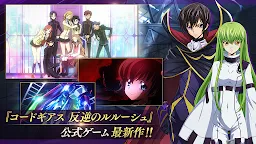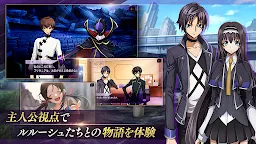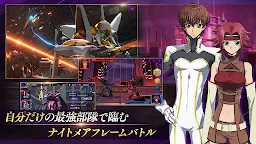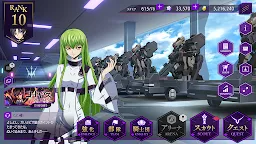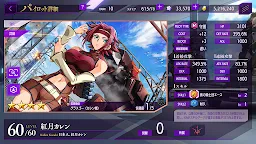 Code Geass: Lelouch of the Rebellion Lost Stories | Jepang
Code Geass: Lelouch of the Rebellion Lost Stories
Developer: DMMGAMES
☞ Other Version(s): Traditional Chinese | Global
Code Geass: Lelouch of the Rebellion Lost Stories adalah sebuah game tower defense RPG yang dikembangkan bersama oleh DMMGAMES dan f4samurai. Game ini diadaptasi dari serial anime populernya yang berjudul "Code Geass: Lelouch of the Rebellion". Game ini dapat dimainkan lewat browser dan mobile phone.
Dalam game Code Geass Lelouch of the Rebellion: Lost Stories, pemain akan bermain sebagai karakter protagonis yang dibuat khusus untuk game ini dan bermain secara langsung dalam cerita spin-off Code Geass yang eksklusif ini! Pemain dapat memilih karakter mereka sendiri dan bermain di game fantastis ini. Di alam semesta Code Geass dalam game ini untuk disediakan juga sistem lainnya dimana para pemain bisa berinteraksi satu sama lain, misalnya berinteraksi dengan, C.C., Kallen Stadtfeld, dan para mecha. Para pemain akan diberikan kesempatan untuk bisa memainkan peran besar dalam game ini!
Dalam mekanisme game, Code Geass Lelouch dari Rebellion: Lost Stories mengadopsi sistem pertempuran tower defense 3D yang inovatif! Pemain harus menyebarkan unit Knightmare Frame mereka secara strategis di arena pertempuran untuk menghadapi musuh yang menyerang! Setiap Knightmare Frame memiliki kemampuan bertarung dan keahlian khusus sendiri. Oleh karena itu, ini bergantung pada taktik dan kemampuan permainan pemain untuk menyiapkan rencana permainan yang optimal untuk setiap pertempuran!
Di luar pertempuran yang mengasyikkan ini, pemain dapat menikmati mode petualangan yang menarik di mana kisah orisinal diceritakan. Semua karakter yang muncul dalam dialog digambarkan dalam animasi Live2D yang fantastis. Dalam cutscene tertentu, mereka bahkan akan diilustrasikan dalam animasi 3D yang mengesankan untuk mengekspresikan pesona setiap karakter.
Oleh karena itu, bagi setiap penggemar seri Code Geass dan game mobile wajib mencoba game ini!
Menarik bukan?!
Tunggu apa lagi, ayo segera download dan mainkan gamenya!
788165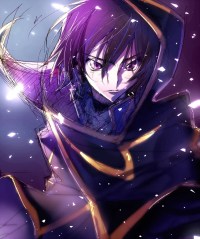 Original Source/Artist: Pixiv@c・まったり更新
Source Link: https://www.pixiv.net/artworks/72347901
Will post husbando pic everyday with credits of artists! Follow for more tomorrow!
424853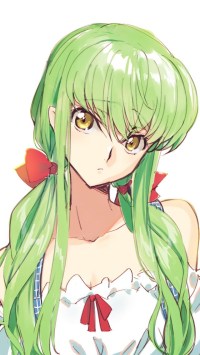 #wallpaper
Sharing wallpapers every day
Follow me and get your waifu!
"Girl Next Door" C.C❤️[Code Geass]
Loading...