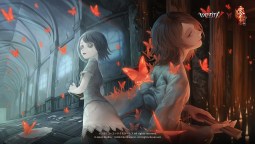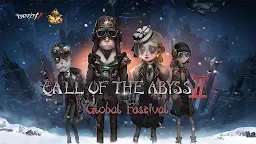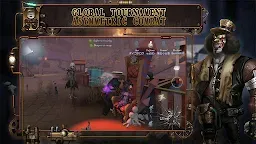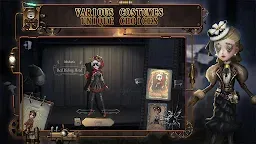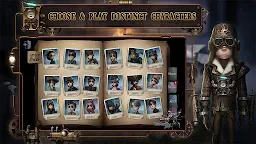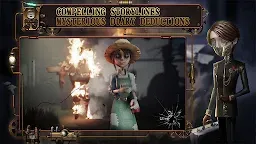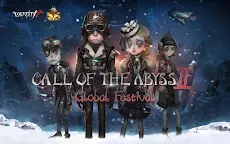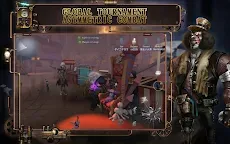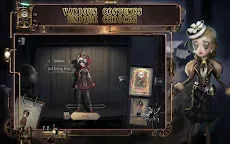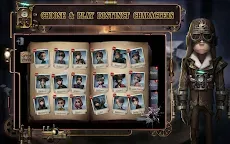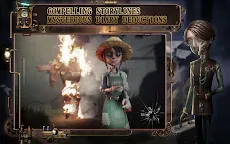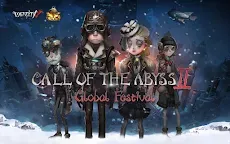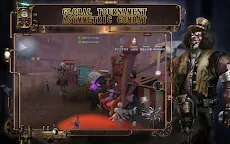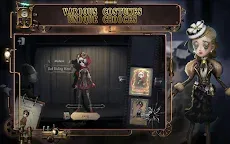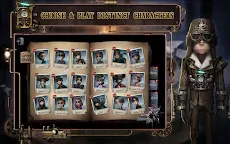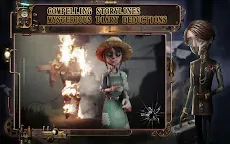 Identity V | Global
Identity V
Developer: NetEase Games

Identity V | Traditional Chinese
More from the same developer More

Onmyoji | Asia
☞ Other Version(s): Simplified Chinese | Korean | Traditional Chinese
Identity V adalah game mobile terbaru dari "Netease" yang mengemas perpaduan estetika gameplay gothic yang mendebarkan!
Pemain akan mengendalikan karakter protagonis bernama "Orpheus", yang pada suatu hari menerima surat misterius di mana ia diberi kepercayaan untuk menyelidiki beberapa aktivitas misterius yang terjadi dalam suatu perkebunan besar. Berperan sebagai "Orpheus", para pemain akan menggunakan segudang teknik detektif untuk sampai ke dasar kasus-kasus tersebut.
Apakah itu berarti menjadi seorang detektif pasif atau dektektif yang agresif, ini akan menjadi pilihan kalian untuk menemukan kebenaran!
Fitur Game
Di setting dengan tema gothic yang suram seperti dalam alam semesta bawah tanah.
Identitas Kelima hadir dengan konteks era Victoria. Dengan suasana gelap suram di Pegunungan "Kaukasus", pemain akan disuguhi dengan gaya seni permainan horror dimana pemain harus survive bertahan dalam setiap ancaman yang ada!
Challenging PvP Mode
Adu kemampuan pemain dalam mode permainan 1 vs 4 yang menantang. Keempat pemain tersebut akan menjadi survivors dan pemain tunggal akan bertindak sebagai juri.
Para survivors harus memecahkan 5 kode untuk melarikan diri, dan juri memiliki peran untuk mengeleminasi semua survivors sebelum mereka bisa melarikan diri!
Ini adalah mode permainan yang sesuai dimainkan banyak orang atau dengan teman-teman kalian!
Koleksilah semua karakter dan ungkap kebenarannya!
Setiap karakter memiliki latar belakang cerita yang unik! Apakah alasan mereka untuk berada di sini adalah karena uang, karena masalah atau depresi?!
Identitas Kelima akan memungkinkan pemain mengalami nasib setiap karakternya, melalui beberapa permainan saat pemain menemukan sebuah petunjuk yang mampu mengungkap kebenarannya!
Segera download dan mainkan game fantastis ini!
2600601
hi there, my name is rin / dan and im here to make some friends who have the same interests as me. games i play are bandori ( both en and jp ), pjsk, enstars, identity v, roblox, genshin ( sometimes ) and honkai star rail ! im a huge wxs stan and ship polyshow / emurui mainly (,,>﹏<,,) the post might get too long but if you're interested, feel free to reply with your discord tag / twt / insta ! looking forward to meeting you all, there's a lot more games / shows im into but we can talk ab it in dms !
2407446
Just to clarify something, being rude to another person just because their offers are so low doesn't makes you look cool. It just making you look dumb tbh. Like I get it their offers are low but you don't need to say something threatening like "kys" & "I'll block you for offering a lowballs account" etc. Just say something like "I'm sorry but pass" & "pass" plus who are you to ask people to kill themselves. Plus if their actually kill themselves it's all your fault (please don't kill yourself just because someone ask you to) I felt bad for the person tbh. That's why I'm standing up for them.

( I'm sorry if my grammars are bad. )

Loading...